In the USA and Europe, Amazon is the undisputed number one in eCommerce. And the probability is high that this will remain so in the coming years. Nevertheless, there is a global player who is constantly being compared to Amazon and is regarded as his toughest opponent. We are talking about the e-commerce group Alibaba, the market leader in China, the world's largest national e-commerce market. So far, the two companies have not seriously got in each other's way. And in each other's markets, both players only play a subordinate role. But in the next few years Alibaba is aiming to expand into Europe – by investing around 15 billion dollars in logistics, among other things.
Even if today it is not foreseeable how successful this project will be, one thing is certain: Alibaba will at least find it easier to gain a foothold in Amazon's core markets than Amazon in China. So there is an exciting battle ahead. Reason enough to take a closer look at the chances of the two companies.
At first glance, Amazon's sales are unreachable
In fiscal year 2017, Amazon generated sales of 177.87 billion US dollars, representing growth of 31%. Alibaba's annual turnover of 39.9 billion US dollars seems far behind in comparison, but if there is one company that could compete with Amazon in the next few years, it is Alibaba. Looking at the group's consistently high growth rates – 58% in fiscal year 2018 – Amazon's lead will continue to melt if China's eCommerce market leader continues like this. Especially when you consider that the net profit of both companies is already comparable.
Still huge potential: eCommerce in China
If you compare "Singles' Day" – a sales event initiated by Alibaba – with Black Friday and Cyber Monday, you can see how much potential the Chinese eCommerce market has for Alibaba: On Singles Day, Alibaba generated 30.8 billion US dollars. More than twice as much as the $14.1 billion that merchants across the U.S. achieved on the two western record days.
For years now, China has had the largest eCommerce market in the world. No wonder, because the number of Internet users is huge: According to the China Internet Network, there have been over 802 million users in China since 2018. Although Alibaba is already number one there, the company still has great potential for growth in this market – much greater potential than Amazon still has in its core markets.

Why Amazon will have a hard time in China
Due to its gigantic size, China's eCommerce market is one of the most attractive for foreign Internet companies. But the Chinese market also has its own special characteristics. In contrast to Europe, where market shares are comparatively balanced despite Amazon's dominance, Alibaba's B2B and B2C platforms account for around 60% of China's eCommerce market. Alibaba is also behind numerous well-established e-commerce services such as Alipay, the world's largest online payment service.
Even Amazon has not managed to exceed a market share of 0.7% since entering the market in 2004. And it won't be much more in the next few years, considering the following aspects:
Too little value added by Prime
The paid benefits of Amazon Prime will probably convince far fewer customers in China than in Germany. For one thing, Alibaba and JD.com – China's second largest e-commerce platform – are almost entirely free of shipping costs. On the other hand, many Prime Video contents are subject to censorship in China.
Great mobile competition
60 percent of Chinese eCommerce revenue is generated via mobile devices. The established providers already meet the demands of their customers very well in terms of shopping convenience and fun. Although the Amazon app is robust and functional, it would have to follow the experience factor in order to be competitive.
Western brand quality already available
Brand quality is a sales argument that Amazon was perhaps able to score with just a few years ago. But Alibaba and JD.com now have an international product range. So customers who prefer Western brands already have access to them.
What are the opportunities for Alibaba in Europe?
Since the end of 2018 it has been clear that Alibaba will build its first European logistics centre – more precisely: "Electronic World Trade Platform (eWTF)" – in Liège, Belgium. This will then be the fifth eWTF after Hong Kong, Moscow, Dubai and Kuala Lumpur.
Could Alibaba's European expansion in the coming years seriously put Amazon in distress? Probably not, the market is already too consolidated and Amazon too firmly in the saddle. Nevertheless, it is clear that there is still growth potential – for example, Alibaba has quickly become successful with AliExpress in Germany in the last two years. In Germany, the B2C app is already one of the most frequently used shopping apps after Amazon and Ebay.
Conclusion: AI and platforms are changing eCommerce
Only time can tell how the race between Amazon and Alibaba will end. The competition in terms of technological progress in the field of AI is likely to be particularly exciting. Alibaba's innovative strength is unrivalled by Amazon. For example, the Chinese group developed AI chatbots, neural networks to accelerate product launches, and AI systems to improve investment decisions. According to MIT Technology Review, Alibaba's Voice Assistant is already significantly better than Google's.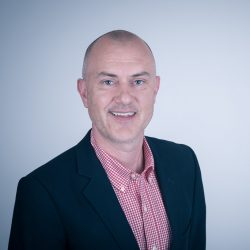 Stuart Patterson
is the Sales and Operations Director at FACT-Finder for UK and Ireland. Stuart brings a wealth of ecommerce experience having worked in both UK and Irish markets extensively. He has worked with small entrepreneurial start-ups to Global brands such as BMW, Vodafone and Mindshareworld. Stuart brings a fresh outside the box type of approach based research and best practices. He has 10 years ecommerce experience across all verticals. As a previous business owner he knows how to create bespoke ecommerce solutions tailored to specific requirements and objectives.