20+ years
of eCommerce experience
From start-up to world's leading search technology
FACT-Finder is the leading search, merch and personalization solution for B2C and B2B eCommerce. Our company is rooted in technological innovation and customer growth, using proprietary technology to enhance every online interaction for buyers while increasing revenue for sellers by 20-33%. This, along with accrued experience in the industry and a dedicated team of experts, has established us as the smartest way to the best products.

Respect for the individual and the planet
A healthy environment and stable climate are fundamental not only to the workplace but to our world. We recognize the environmental footprint emissions represent and the responsibility we have to employees and each other. That is why we are committed to the global Climate Neutral Now initiative, doing our part to accelerate the transition to a net zero world by 2050. Our approach to protecting the environment includes measuring our emissions, acting to reduce them, contributing through offsetting, and being transparent in our results.
Now in portfolio: Scandinavia's #1 personalization solution
In October 2021, FACT-Finder announced the acquisition of Loop54, making it one of the first major consolidations of SaaS solutions in search, merch and personalization. Loop54 is the Scandinavian market leader for real-time, 1-to1, AI personalization in e-commerce. The merging of these two technologies will shape the future of e-commerce, delivering digital shopping experiences unlike any other on the market and providing FACT-Finder users with a sustainable competitive advantage. Learn more.
Our leadership team
FACT-Finder is an innovative, proven and trusted partner to eCommerce businesses worldwide. We credit this strength to the progressive leadership of our business and the character of our people. Our leaders bring extensive knowledge and experience to the industry, along with agility and dedication to our customers. Their forward-looking approach cultivates a strong brand while principles such as transparency, exchange and inclusivity foster an inspiring company culture. This expertise comes together to help eCommerce businesses scale, grow and succeed.

From left to right: Robin Mellstrand, Chief Strategy Officer; Kristie Collins, Chief Operations Officer; Emile Bloemen, Chief Executive Officer; Henk-Jan van der Weide, Chief Revenue Officer.
FACT-Finder drives shopping experiences in more than 1,800 online shops worldwide
Ready to see FACT-Finder in action?
Fill out the form and one of our eCommerce experts will reach out to provide you with:
A product overview, based on your specific requirements
Information on integration
Personalized pricing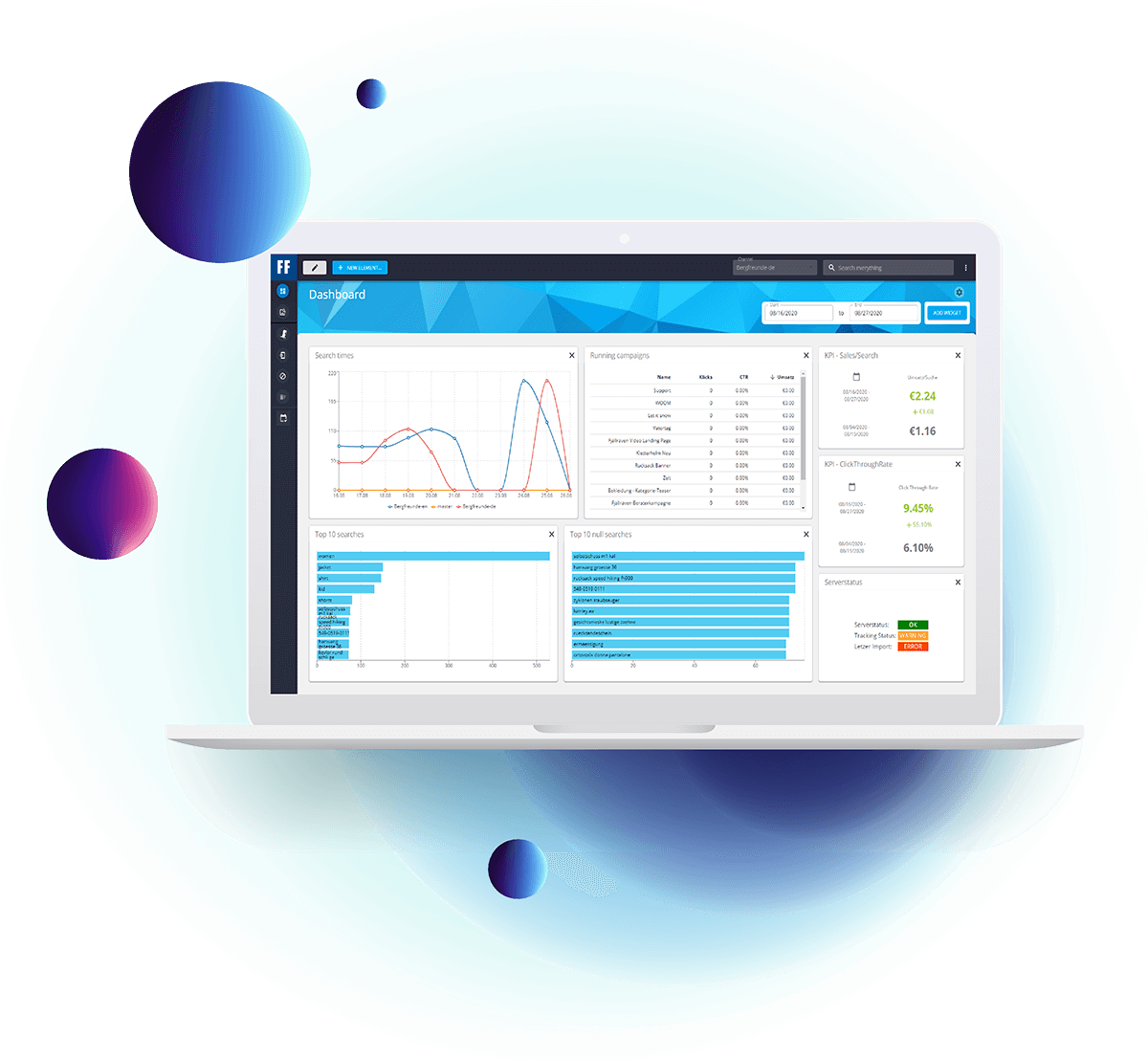 //= rex_url::base('resources/js/TweenMax.min.js') ?>