Predictive Basket
Maximize reordering and AOV with Artificial Intelligence and Machine Learning
Schedule Live Demo

2.3 more products
added to cart on average

Increased
customer loyalty and satisfaction
Faster, more convenient shopping
The Predictive Basket can accurately predict which products are most likely to be purchased again from a customer's second visit. Before a customer runs out of certain products - and before they can buy them elsewhere - the Predictive Basket reminds them to reorder. Additional sales, pre-programmed.
Stronger customer loyalty
Thanks to Machine Learning algorithms, the solution adapts to individual customer behaviors by analyzing previous purchases and taking into account both their past purchase frequency and fluctuations by season, thereby delivering automatic and personalized suggestions. Everything that a customer wants to order again can simply be added to the shopping cart through an intuitive drag-and-drop tool.
What makes us different?
The Predictive Basket is the only solution of its kind on the market, built from our own proprietary algorithms and harnessing the power of Machine Learning. Especially effective in verticals where shopping has traditionally taken place offline, such as grocery and pharmacy, the Predictive Basket provides an unprecedented experience that makes shopping effortless for your customers - and more profitable for you.
Don't take our word for it.
Breakthrough in Artificial Intelligence
"The nice thing about this solution is the simplicity of the display... it's something unobtrusive, something that customers already know. The customer shouldn't even see the intelligence or the complex algorithms behind it." - Maximilian Reiter, Head of Business Development at Kastner
AI simplifies grocery shopping
"We've been using [the Predictive Basket] for some time now. On one hand, to optimize the shopping experience for our customers and, on the other hand, to increase the average purchase value." - KR Christof Kastner, Managing Partner at Kastner
Grocery and pharmacy
Retailers and consumers alike benefit from the Predictive Basket, which can learn from buying habits and set weekly or monthly reminders for frequently occurring purchases - so they'll never forget the milk again.
Global B2B trade
38% of B2B eCommerce sales are generated by repeat customers on average. Encourage further purchases by reminding your customers when they're potentially running low on supplies with the Predictive Basket.
Anywhere with recurring purchases
Repeat buyers are important to any online shop, and Machine Learning can help make their lives easier with helpful reminders based on their preferences and buying patterns.
Find out why thousands of retailers choose FACT-Finder
Ready to see FACT-Finder in action?
Fill out the form and one of our e-commerce experts will reach out to provide you with:
A product overview, based on your specific requirements
Information on integration
Personalized pricing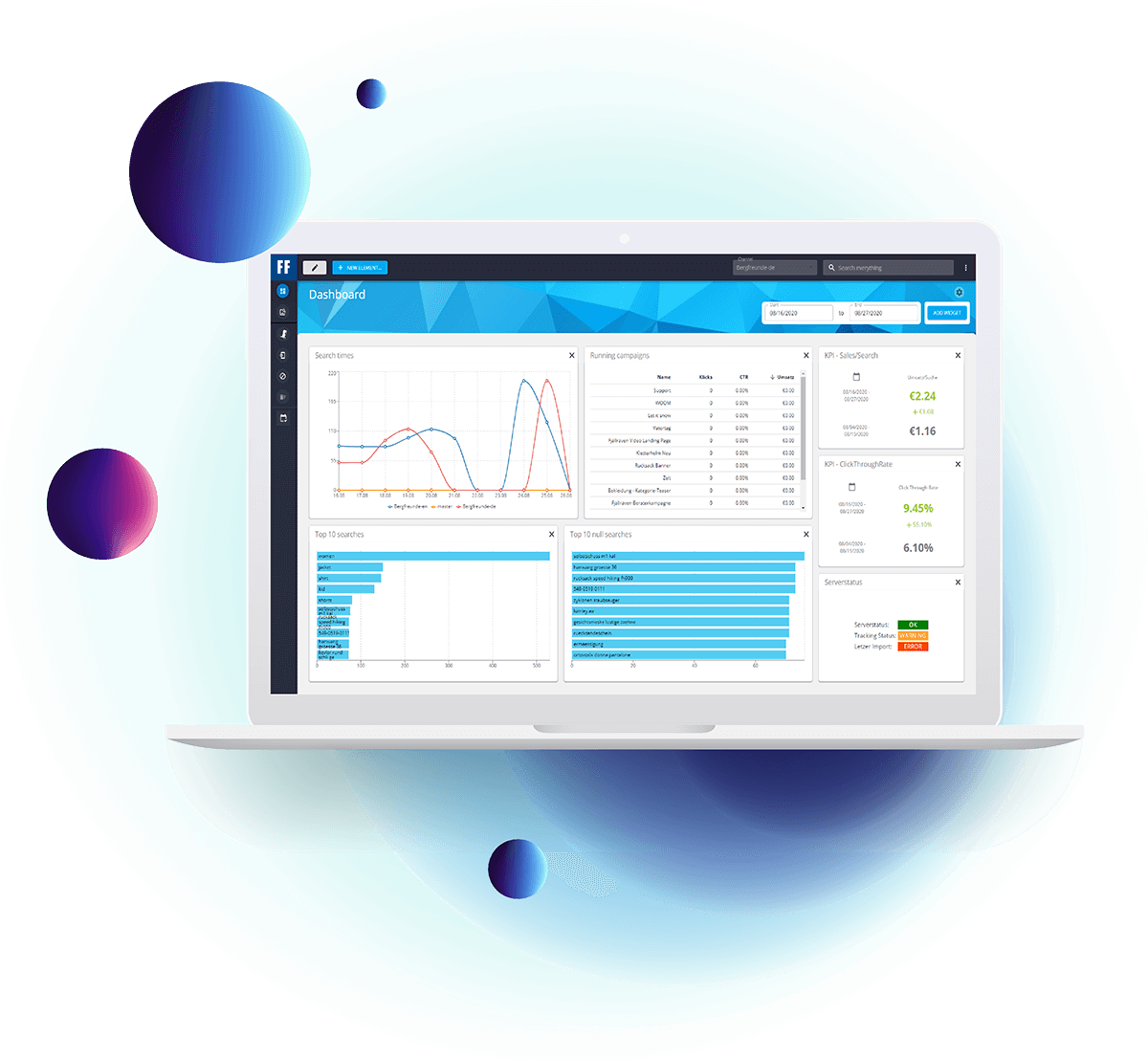 France:
+ 33 6 45 70 05 30