Trusted by 1,800 online shops worldwide.
Named Best Site Search Solution 2021.
"Before we started working with FACT-Finder, shop visitors often found irrelevant products or no products at all. This was not only unfavorable for our conversion rate, but also for our image – after all, the main entry point for us is the search."
- Katja Sallie, E-Commerce Product Owner
Have you heard about Next Generation Blixt?
After the acquisition of Loop54 – the leading eCommerce personalization solution in the Nordics – we are proud to launch the first solution that combines the power of both technologies. FACT-Finder Next Generation Blixt gives you the possibility to activate our new personalization and recommendation modules, powered by Loop54's proprietary AI algorithm that provides real-time 1:1 personalization and truly relevant recommendations. In combination with FACT-Finder's market-leading search algorithm and proven tools like ranking rules and campaigns, you can fine-tune the results as little or as much as you like, while keeping full transparency on what's happening behind the scenes.

FACT-Finder Core+
Your launchpad to peak eCommerce success
Incredible sales power in one intelligent solution. Search, navigation, merchandising, and analytics work together to make sure customers are never more than a click away from what they are looking for. Happier shoppers and higher revenue powered by the speed, scale, and flexibility of Next Generation. Learn more.
Next Level Modules
Elevate your conversion, enhance their experience
Exceed expectations with highly responsive, 1-to-1, real-time experiences as unique as the customer. Learn more.
Maximize upselling and cross-selling with tailored, automated, context-based product recommendations. Learn more.
Bridge the gap between online and physical, connect shoppers to nearby products, and unlock your local power. Learn more.

Predict customer needs, increase AOV, accelerate the purchase process, and strengthen loyalty with ML. Learn more.

Display dynamic, custom pricing and discounts to deliver the right price at the right time for every customer. Learn more.

"This powerful platform combines search, navigation, and merchandising solutions to streamline online search and power sales. Features like built-in AI capability, Predictive Basket, and a robust recommendation engine set FACT-Finder apart from other site search solutions."
Want to learn more?
Choose your industry to get the PDF:
Find out why thousands of retailers choose FACT-Finder
Ready to see FACT-Finder in action?
Fill out the form and one of our e-commerce experts will reach out to provide you with:
A product overview, based on your specific requirements
Information on integration
Personalized pricing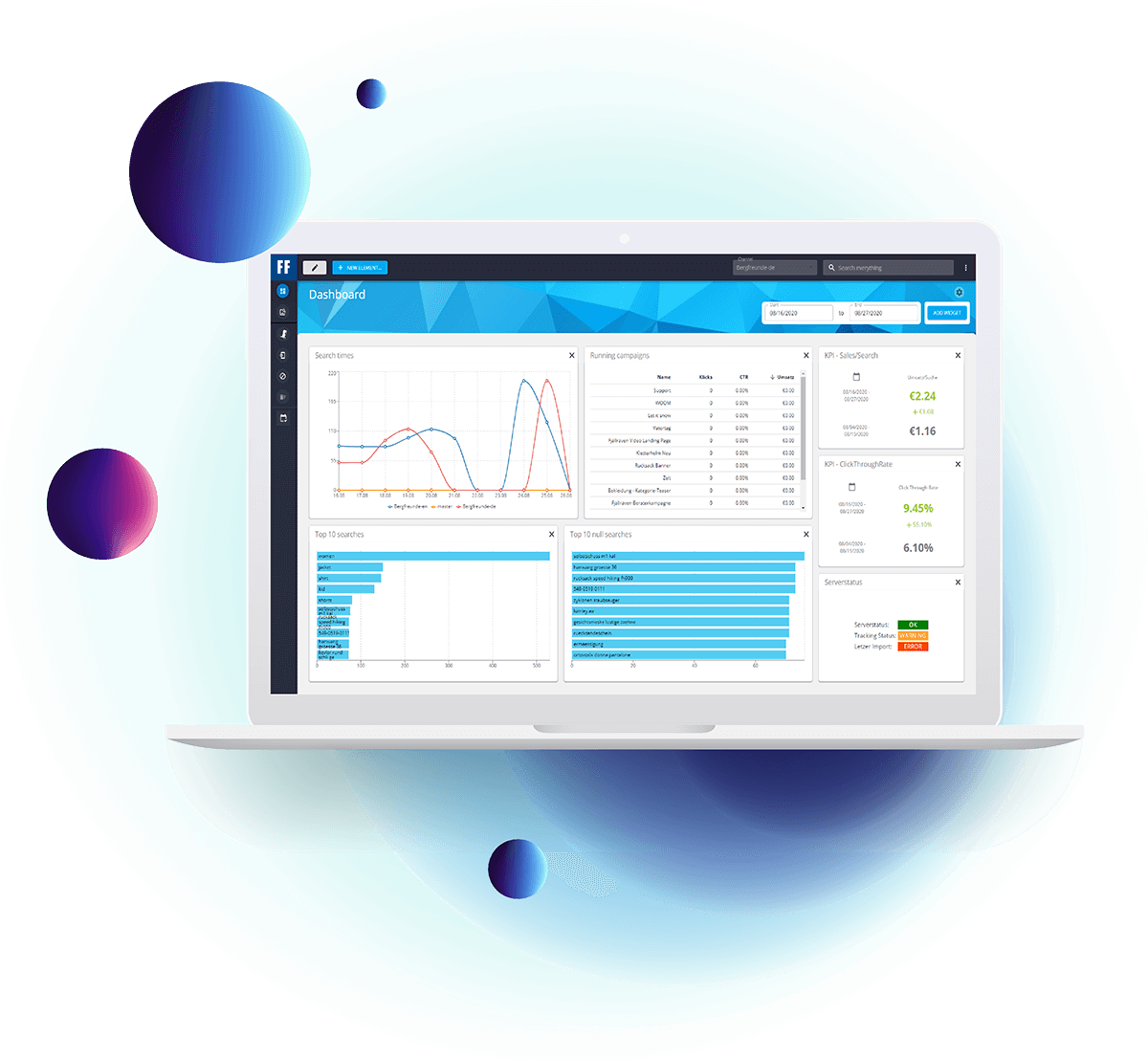 France:
+ 33 6 45 70 05 30
//= rex_url::base('resources/js/TweenMax.min.js') ?>