Trusted by 1,800 online shops worldwide.
Named Best Site Search Solution 2021.
"Before we started working with FACT-Finder, shop visitors often found irrelevant products or no products at all. This was not only unfavorable for our conversion rate, but also for our image – after all, the main entry point for us is the search."
- Katja Sallie, E-Commerce Product Owner
One Software - Endless Possibilities.
Our software suite consists of modules that you can configure via an easy-to-use back-end. The FACT-Finder Core is the foundation for your e-commerce growth with optimized site search and actionable analytics. Each additional module contributes to providing customers with the best experience possible - while giving your conversion a lift. Innovative algorithms and Artificial Intelligence ensure the modules work together seamlessly and constantly improve each other.
"This powerful platform combines search, navigation, and merchandising solutions to streamline online search and power sales. Features like built-in AI capability, Predictive Basket, and a robust recommendation engine set FACT-Finder apart from other site search solutions."
Want to learn more?
Choose your industry to get the PDF:
Find out why thousands of retailers choose FACT-Finder
Ready to see FACT-Finder in action?
Fill out the form and one of our e-commerce experts will reach out to provide you with:
A product overview, based on your specific requirements
Information on integration
Personalized pricing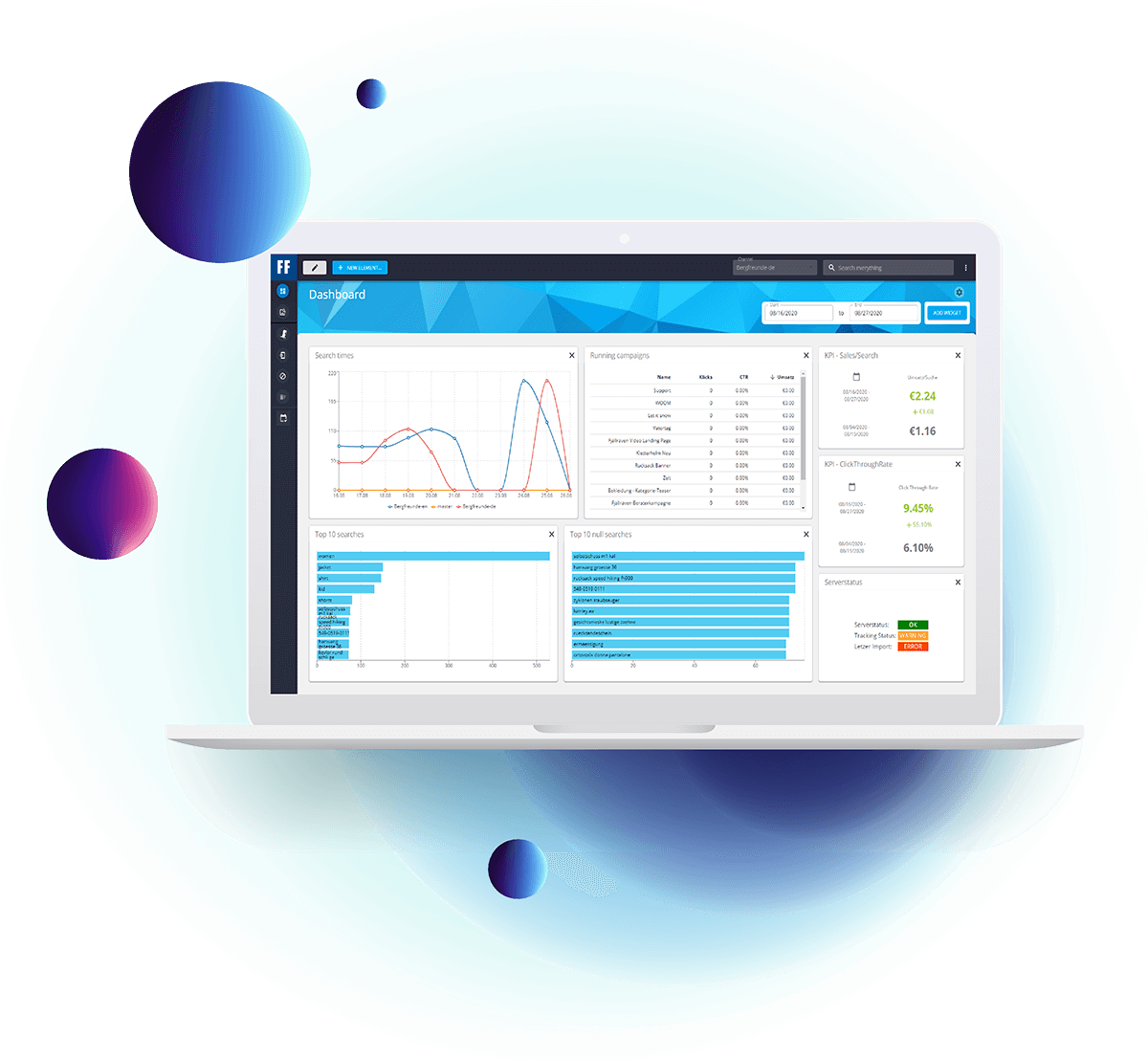 France:
+ 33 6 45 70 05 30