B2B E-Commerce Solutions
AI-powered technology for B2B retailers and marketplaces
Schedule Live Demo
Your B2B shop becomes an intelligent seller
It's not uncommon for B2B companies to invest millions in digital marketing. Unfortunately, these costly campaigns rarely convert your online visitors to become paying, recurrent customers. It's only through a convenient B2B shopping experience that your marketing spend can take full effect. The more intuitive the customer journey, the more online sales your store can generate.
Shopping convenience like in modern B2C stores
Thanks to automation, even small B2B e-commerce teams can achieve great things quickly and across several channels simultaneously. A/B tests show that FACT-Finder increases online sales by up to 33%.
Site Search: Fast, error-tol­er­ant and lan­guage in­de­pend­ent - even with more than 100 mil­lion products
Cus­tom­er Spe­cif­ic Pri­cing: Live dis­play of in­di­vidu­al­ized prices dir­ectly via search and nav­ig­a­tion
Pre­dict­ive Bas­ket: Neur­al net­work that pre­dicts shop­ping carts with 75% ac­cur­acy
Per­son­al­iz­a­tion: In­creased sales and loy­alty through cus­tom­ized search res­ults, re­com­mend­a­tions
Guided Selling: Vir­tu­al ad­visor that helps cus­tom­ers find the right products for their re­quire­ments
Ana­lyt­ics & A/B Test­ing: Un­cov­er new rev­en­ue op­por­tun­it­ies and prove suc­cess of cam­paigns
What is important to B2B buyers?
FACT-Finder supports 7 of 10 requirements out-of-the-box (2019 ibi research)
Lightning-fast results:
Customers find exactly what
they're looking for
Maximize sales
and online performance
Powerful results
even with low-quality product data
Leading B2B Retailers Rely on FACT-Finder
Berner Group: From Pain Points to Best Practice
"Before we started working with FACT-Finder, shop visitors often found irrelevant products or no products at all. This was not only unfavorable for our conversion rate, but also for our image – after all, the main entry point for us is the search."
Kastner Group: +2.3 Products Added to Cart
"On average, users of our Predictive Basket add 2 more products to their shopping cart. More importantly than the increase in sales, however, is that all customers rated the experience very positively."
"By using FACT-Finder, we were able to increase our sales by 20%. FACT-Finder's return on investment was achieved in just a few months, thanks to its low integration and maintenance costs."
Thomas Zoller, Marketplace Director at Mercateo
More resources on B2B e-commerce:
Ready to see the FACT-Finder B2B eCommerce Suite in action?
Fill out the form and one of our B2B e-commerce experts will reach out to provide you with:
A product overview, based on your specific requirements
Information on integration
Personalized pricing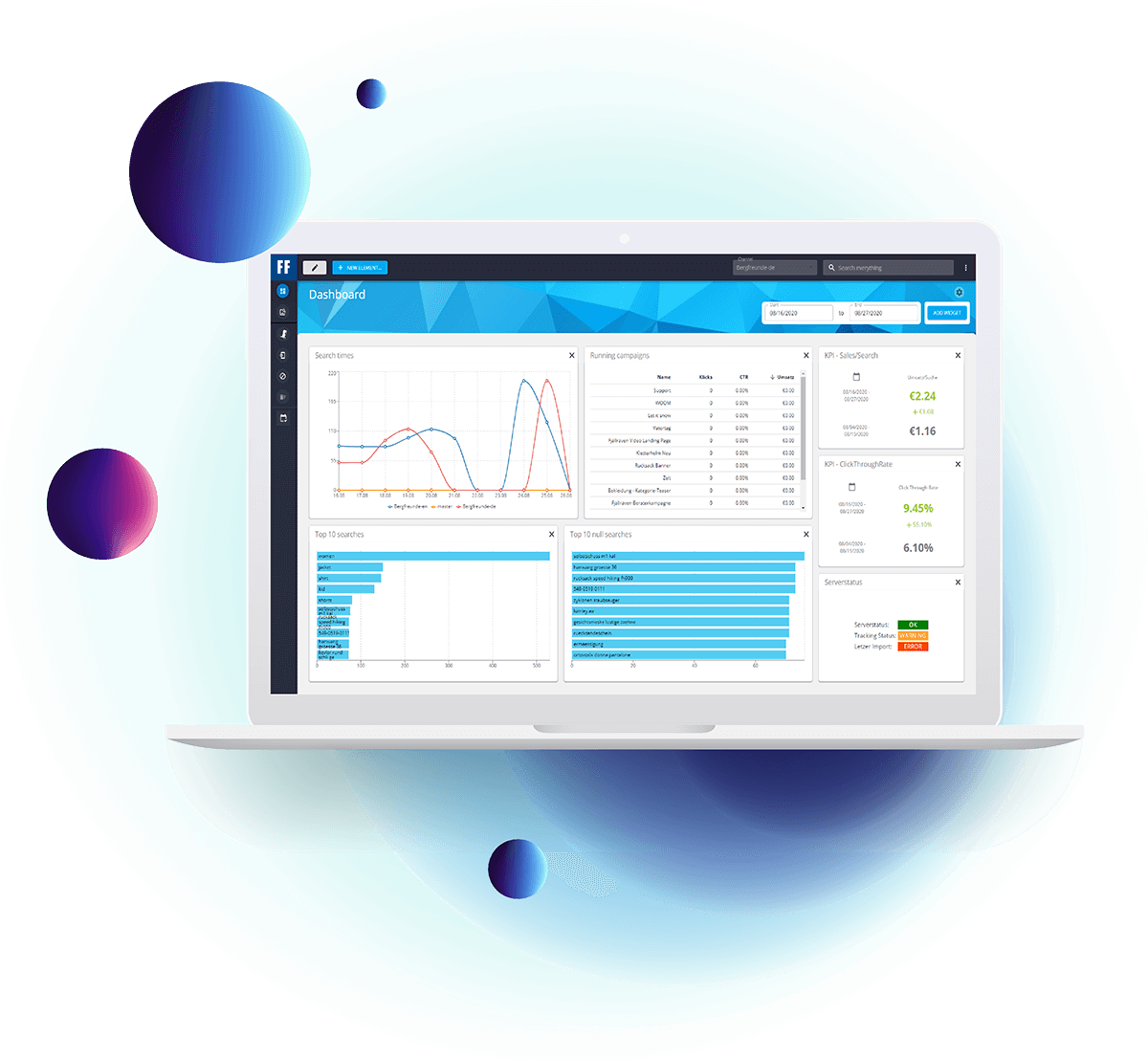 France:
+ 33 6 45 70 05 30