QR codes aren't a failure from the past. They might be the answer during this time of crisis.
Among closed brick-and-mortar stores and fewer foot traffic in the high street there might be an opportunity to revive a lost relic.
Storefront windows are an open invitation to lead passerby, even if only a handful, to your online store.
All phones have cameras equipped with QR code scanner capability that is so easy to use, it requires one step: point.
Perhaps the probability of pedestrians using it is low – perhaps it's not. Those that do will certainly appreciate your call to action, and those that don't will certainly be inquisitive, which may open the door for conversation and a potential sale.
It's worth a try.
2 steps to revitalizing online sales with QR codes
Step 1. Create a QR code for a product.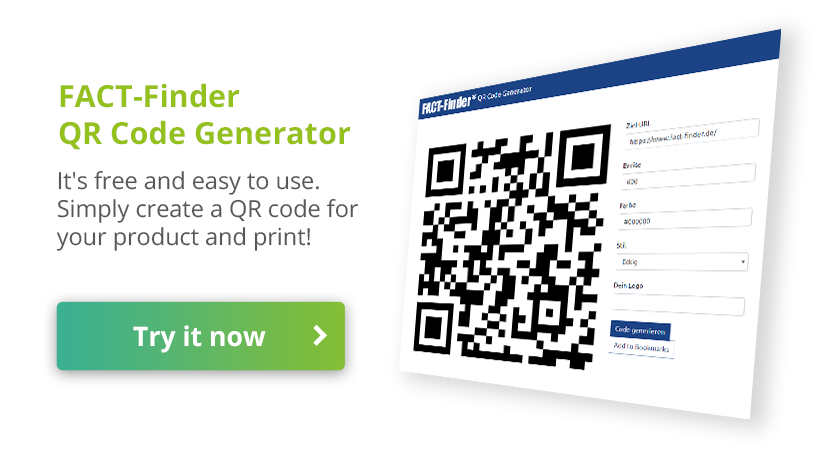 Step 2. Insert QR code and print – it's that easy!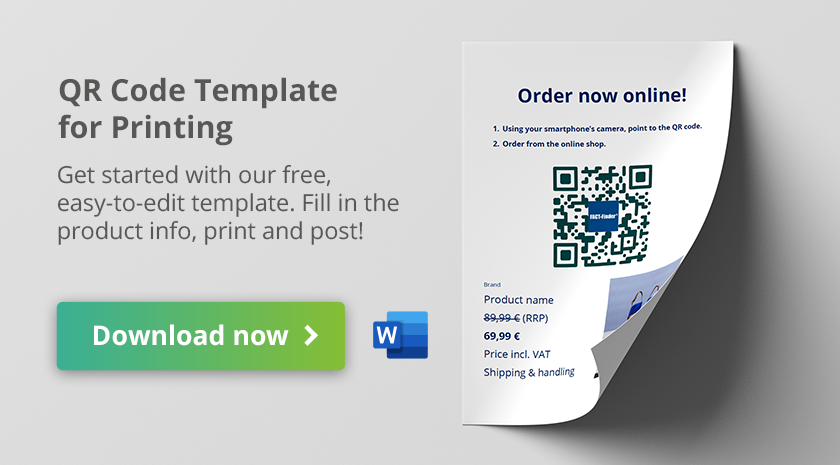 How we failed QR codes
Unlike traditional barcodes which can hold up to 20 numerical digits and are one-dimensional, QR codes are two-dimensional and have the capacity to hold thousands of alphanumeric characters as information.
So why did these little squares of digital information go out of style? As least in the United States and Europe they're thought of as a remnant of a bygone era.
But it wasn't the QR codes' fault. Instead, it all came down to poor implementation. Case in point:
Usability went something like this: pointing your camera, remembering your phone's camera doesn't do QR scanning on its own, download another app, open that app, point the camera, scan the code, and end up on some corporate website that's not even optimized for mobile.
Then they were misused by marketers as a shiny new toy to push marketing campaigns that offered no value to customers. Kelloggs, for example, wanted consumers to scan the code on their cereal boxes every hour just to see morning time in other parts of the world.
There was no real incentive. Yes, they were accessible, also poorly located and badly timed, but there was no motivation to go through the action. Companies were asking us to scan just to scan. True incentives like paying, unlocking bikes, opening menus, and visiting online stores is the reason QR codes today are not only widely accepted but deeply loved in Asia.
This mishandling of QR codes led to horror stories like:
The guy who scanned the back of a Heinz bottle and landed on a page full of adult videos. Yikes.
Gillette running an ad inviting users to scan a code to "read Kate Upton's mind". Remember value to customers?
Codes plastered around the New York City subway, across the tracks, making it impossible to scan them without getting hit. Poorly located and a motivation killer.
The Kraay Family Farm carving 309,000 square feet of QR code into a corn field only to be featured in the Guinness World Records. Is this when QR codes became a joke?
The positive side of QR codes
QR codes, it turns out, were just ahead of their time. Over the last few years, both the underlying technology and the way people use it have caught up to QR codes.
These tiny black and white squares pack quite the punch and they can be a powerful tool when paired with an innovative strategy and a focus on user experience.
It's time to give them a second chance and here are 7 reasons why:
1. They're quick.
There's a reason "quick" is in the name. Users are not required to wait to get additional details about services, special offers and products. Just point the camera, scan the code, and voila! instant access to real-time information.
2. They're user friendly.
QR codes are more convenient for the user as it eliminates the time-consuming and inconvenient need to type in a URL – not to mention avoids the likely mistyping of the URL.
3. They're informative.
There is only so much you can add to your print advertisements and product packaging. QR codes provide businesses with a canvas of unlimited information – a marketer's dream.
4. They're engaging.
How-to videos, blogs, video trailers, the possibilities are endless with QR codes. Additional and rich content that is free and easily accessible is an added benefit to the customer which they will appreciate.
5. They bridge the gap between offline and online.
QR codes seamlessly carry a consumer from an offline medium to a digital experience.
6. They're trackable.
Often, through offline media like billboard, or print, it's nearly impossible to measure effectiveness. By using these codes, you can estimate the sale revenue based on leads and clicks. Who doesn't prefer to make decisions based on data?
7. They're inexpensive
QR codes are inexpensive to generate and most can be generated online for free. The only cost associated is in printing them which is incomparable to the cost of a traditional marketing campaign.
Additional information
QR codes offer customers an easy and comfortable way to shop . To help you implement them, we have created a detailed tutorial for you to download. It explains how to create, optimize, automate and correctly place your own QR codes in your retail stores. Click below to download!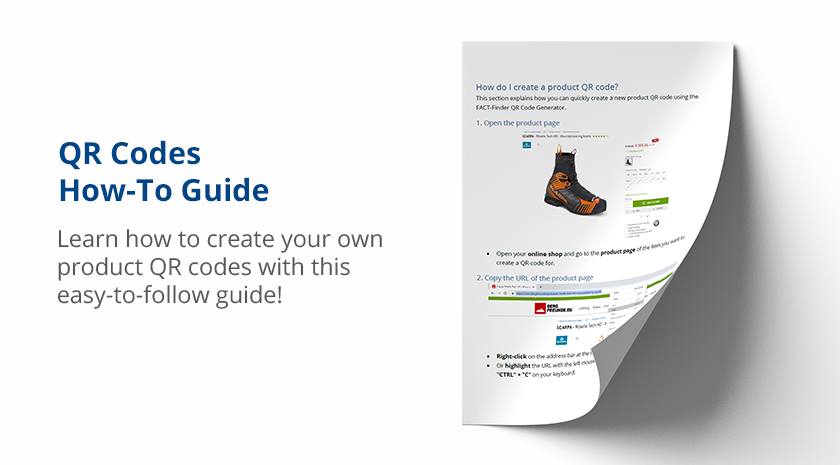 ---
Sources:
https://www.blackboxdesign.com.au/the-benefits-of-qr-codes-in-marketing-communications/
https://www.wired.com/story/the-curious-comeback-of-the-dreaded-qr-code/