FACT-Finder User Interface
A backend with powerful functionality and elegant visuals, helping you achieve your e-commerce goals while providing a great user experience
Increasing conversion has never been easier
We're all too familiar with sudden requests and questions: Can you quickly create a campaign for this keyword? Why isn't product X found when I search for keyword Y?
Whether it's last minute or gradual, the new FACT-Finder user interface makes implementing requests easy.
Intuitive workflow for all use cases
A user interface equipped with countless tools to optimize the customer journey that is also incredibly easy to use may sound contradictory, but it was our inspiration. That is why we envisioned, designed and created our user interface from scratch, analyzing and fine-tuning each step through interviews with customers. The result is not only simpler usability but a more transparent experience.
---
A user interface that saves you time and unlocks new possibilites:
Centralized tool for optimizations
Easily view and understand why a product is positioned so. Tools to optimize the positioning, such as campaigns, thesaurus or ranking rules, are readily accessible. In addition, two search results can be viewed side by side in one window, making comparisons and testing much easier.

Manage campaigns with transparency
Colorful tags illustrate all campaigns and ranking rules that affect the search results. Make direct adjustments by simply clicking on the rule or campaign you'd like to edit.
Arrange products through drag-and-drop
Want to promote specific products in the search results? Then simply drag and drop the product to the desired position. FACT-Finder will take care of the rest by automatically creating a Pin Product campaign for you.
Sanity Checks alert you if something is wrong
To help users avoid mistakes and save time and resources, we've built Sanity Checks into the UI. For example, if you want to save a new Thesaurus entry for a term but it already exists, FACT-Finder will inform you.

FACT-Finder supports successful retailers from all industries
Ready to see FACT-Finder in action?
Fill out the form and one of our e-commerce experts will reach out to provide you with:
A product overview, based on your specific requirements
Information on integration
Personalized pricing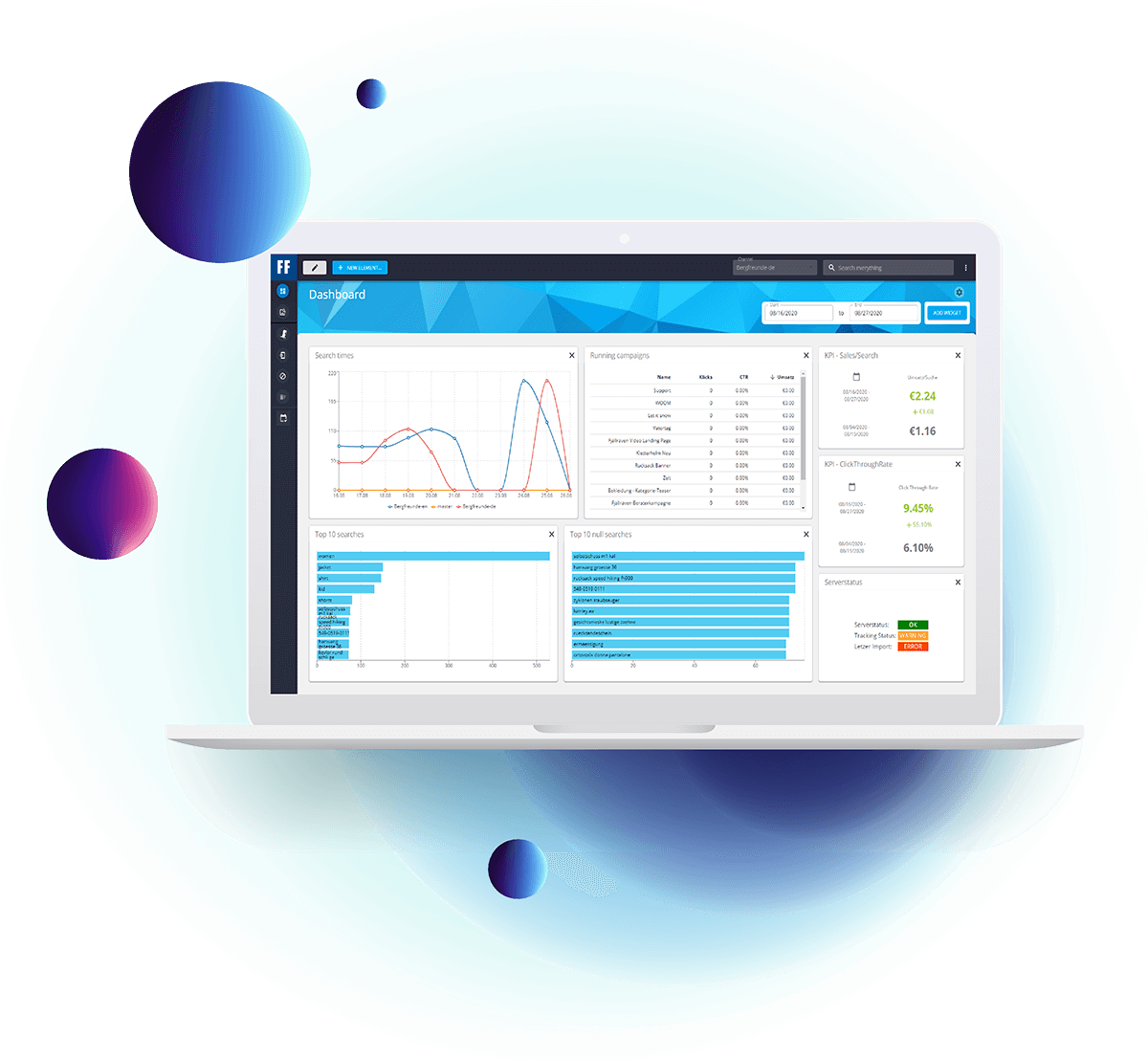 //= rex_url::base('resources/js/TweenMax.min.js') ?>