Black Friday is just around the corner. Based on current studies, we have put together five facts about one of the most important shopping days of the year.
23rd November – Start of the Christmas Season
Black Friday was initiated by the American retail trade and takes place each year on the Friday after Thanksgiving. This year, Black Friday falls on 23rd November which means that the Christmas shopping season begins on that day. However, the bargain hunt is not restricted to that Friday in November. Cyber Monday (26th November) originated as a Black Friday for online shopping. Meanwhile, virtually all online retailers are offering discount promotions, special offers and free deliveries throughout the Cyber Week from 19th to 26th November.
Online Shoppers Active in the Evening
A Salesforce study illustrates the expected behaviour of online shoppers on Black Friday. For example, users will prefer to do their shopping in the evening and most orders will be placed between 20:00 and 22:00. 40% of shoppers will use their smartphones to place their orders.
An eTracker study has found that more than 50% of the traffic recorded during Cyber Weekends originates from mobile devices. However, the share of revenue remains higher in the desktop segment. That shows how important it is to focus on the mobile optimisation of your online shop.
Searching for the Best Deals
When searching for the best deals, many shoppers like to do detailed research before making a purchase. Prices are compared and shipping options are checked. According to a retailmenot.com study, 81% of shoppers use up to 6 different channels to get the information they are looking for. And according to Salesforce, the following channels are most popular for this type of research: website (74%), e-mails (43%), social media (38%) and retailers' mobile apps (36%).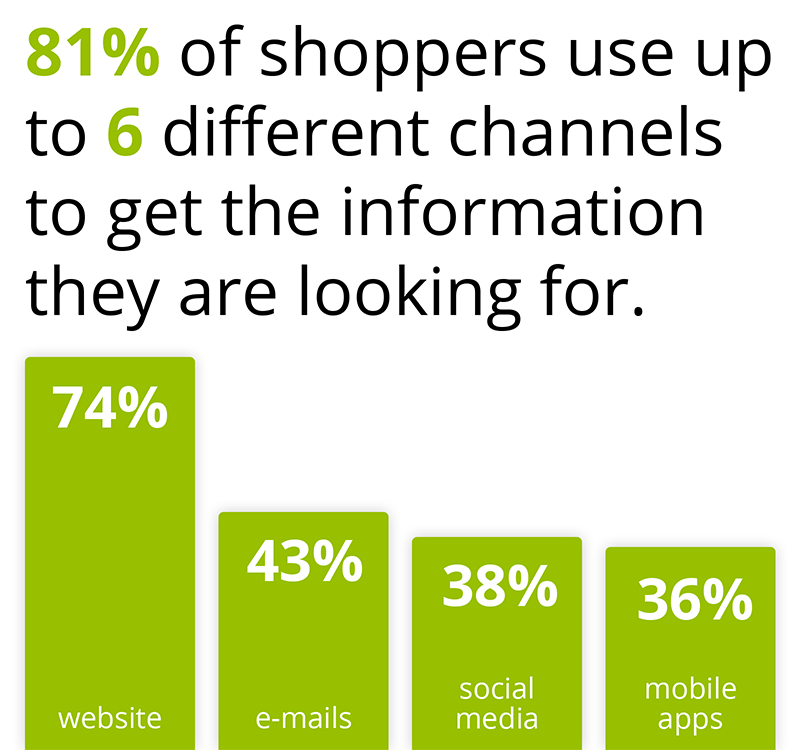 Source: Salesforce
Watch Out for Cyber Crime!
Black Friday is a paradise for cyber criminals. With revenue running into the billions and users consumed by bargain fever, crooks can have a field day. Consumers can make it difficult for thieves to access their payment data by keeping an eye out for official quality seals and encrypted data transfer. As a shop owner, ensure that quality seals and other security features are visible in prominent positions. Your customers will be grateful for a safer shopping experience.
Missed Black Friday? Don't Worry
Salesforce is projecting the biggest discounts of the year, and the largest number of special offers to date, for the Cyber Week. However, shoppers still have plenty of shopping days to look forward to before Christmas. According to retailmenot.com, the weekends after the Black Friday, but before Christmas, are the days with the most revenue.
Cyber Week is also gradually turning into a Cyber Month. Manufacturers are starting special offers earlier, and running these for a longer period of time.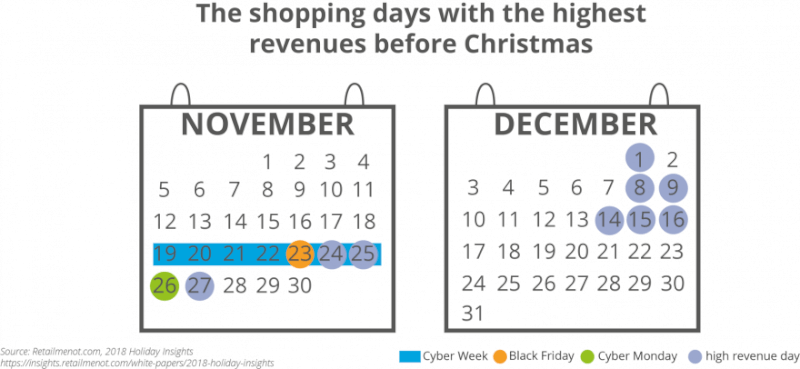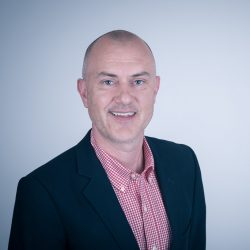 Stuart Patterson
is the New Business Manager at FACT-Finder for UK and Ireland. Stuart brings a wealth of ecommerce experience having worked in both UK and Irish markets extensively. He has worked with small entrepreneurial start-ups to Global brands such as BMW, Vodafone and Mindshareworld. Stuart brings a fresh outside the box type of approach based research and best practices. He has 10 years ecommerce experience across all verticals. As a previous business owner he knows how to create bespoke ecommerce solutions tailored to specific requirements and objectives.