Buying fashion or books online – that has become the norm for most customers. However, online shopping behaviour has remained more cautious in the foodstuffs segment. But now, forecasts suggest that strong growth can be expected in this area over the next few years. By 2020, the online share of the food retail business in Germany is set to rise to around 5 percent, which corresponds to a sales volume of 6 to 8 billion Euros.
The prime advantages for customers are an end to the reliance on opening times, home delivery and enormous time savings. According to a current Bitkom study, every fourth online shopper has now purchased foodstuffs online at least once.
However, an online supermarket must differentiate itself in many respects from online shops in other industries – speed and simplicity are especially decisive in eCommerce for foodstuffs. Customers normally know in advance the products, the brand and the quantity they are intending to purchase. They simply want to put "their" butter and "their" pasta in the shopping basket – together with other articles that they require on a regular basis. And they want to do that as quickly as possible.
eFood has very special requirements in terms of user guidance and product search. This article summarizes the most important tips and tricks for increasing sales in your eFood shop.
1. Predictive Basket: AI deals with food shopping almost automatically
Everyone has to buy foodstuffs, but it is not much fun. In that respect, the Predictive Basket is a great help for online shoppers. This is a new AI technology from FACT-Finder, which predicts what the customer wants to purchase in the current session. The AI calculates the proposals based on the behaviour of each customer and on the behaviour of all other customers. In this way, it gets to know the purchasing patterns of the customer and can improve how it adjusts to these. The Predictive Basket is already successfully being used at the Austrian food wholesaler Kastner, predicting more than 80% of what the customer is going to buy. The tool reminds shoppers about items they may have forgotten, but which they probably should have on their shopping list. The personalised proposals make the customer feel understood and treated as an individual – a completely new level of customer focus.

2. Personalise search results – because tastes differ
Customers have their own individual preferences in the area of foodstuffs. Brand, quality and price are just some of the product properties that they can take into account when shopping. The more an offer matches a customer's tastes, the more likely it is to be purchased. The objective should therefore be to offer individual shopping experiences to all customers – dependent on their preferences.
Tracking data can be used in eCommerce for effective implementation of personalisation concepts. A solution that effectively personalises the ranking of search results is most effective. For example, organic products will be ranked higher than conventional products for a customer who often clicks on organic products to place them in the shopping cart. The same is true for gluten-free or vegan products, or in terms of brand preferences. Individual ranking improves the shopping experience and increases the likelihood of a purchase being made, whilst also boosting customer loyalty.
3. Use the suggest menu as a sales area
Some customers are in a rush with their food shopping, especially those who use mobile devices. It must be possible to place the desired products in the shopping cart as quickly as possible. Instead of just using it to show the completed search terms, you can turn your suggest menu into a sales area. You can do this by integrating product images with a shopping cart function. This allows the selection and ordering of products after just a few letters have been entered.
4. Use antonyms to increase the relevance of search results
You can make the purchasing process significantly easier by excluding superfluous hits and irrelevant products from the results list. The easiest way to do this is to define antonyms for the search. These are terms with a meaning that is totally different to a specific search term. One use case would be the antonyms "hair tonic" or "watermelon" for the search term "tonic water": this ensures that neither hair tonic nor watermelons appear in the results for "tonic water".
5. Guided Selling supports customers to make selections
Customers can be spoilt for choice. The customer support that makes retail stores so special is often missing in eCommerce. However, guided selling functions in the search system allow you to map interactive advice online too. After specific search terms have been entered in the search field, product-specific questions then appear that lead the customer to the right product. For example, a question-answer process for the search query "wine" can find out which types of wines and which flavours the customer would like. The product list is filtered after each answer. Simulating a real consulting situation allows a large range of products to be restricted quickly, according to individual requirements. The effect: customers feel that they are buying just the right product, which can increase the conversion rate.
6. Recommendation Engine – recommend suitable additional products for your customers
Spaghetti and tomato sauce, flour and eggs, bread and cold cuts – use combinations like this to recommend suitable additional products for your customers. The Recommendation Engine, a tool that investigates which products are often purchased together, can help with this. Based on this, sensible additional products can be recommended to the customer. An important factor to bear in mind is that these recommendations need to be individual, as they are adjusted to suit the shopping cart. For example, they can offer basil as a suitable additional product for tomatoes and mozzarella. As with the search results, it must also be possible to personalise your recommendations. Depending on the customer, offering the premium detergent or the own-brand variety, or wholemeal bread as opposed to standard brown bread, can really make a difference. Suitable recommendations increase the average order value.
7. Location-based search – the must-have for omni-channel strategies
A London resident searching for "beer" in an eFood shop normally wants to a buy a different brand to the one a shopper from Belfast is looking for. Take local differences into account and offer suitable products to your customers – someone from London is more likely to put London Pride in the shopping cart than Guinness.
A location-based search is especially important for the click-and-collect concept (order online and pick up at the local store) in particular. The search must recognise the customer's location and adjust itself to take the assortments, local products and different prices into account. This allows the online shop to drive sales for the retail store.
Conclusion: make the most of your potential!
The aforementioned tools and tips all help to increase sales and boost customer loyalty. However, there is one feature of retail stores that even the best eFood shop cannot replicate: the feel. That is simply because the sensory internet has yet to be invented. You can compensate for this – to a degree, at least: by offering relevant content in the form of recipe ideas, detailed product specifications or information about the manufacturing process, for example. Information like this is useful for the customer and helps with the decision process. Ensure that this valuable and costly content is not just hidden in the navigation, but can also be found with the search.

You also need to provide product data that is as complete as possible and maintained regularly. Great product data means that your key functions like search, filter navigation and personalisation can work even better, which in turn improves your sales figures.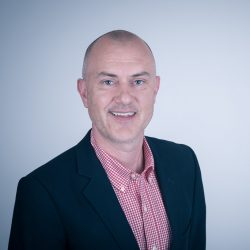 Stuart Patterson
is the Sales and Operations Director at FACT-Finder for UK and Ireland. Stuart brings a wealth of ecommerce experience having worked in both UK and Irish markets extensively. He has worked with small entrepreneurial start-ups to Global brands such as BMW, Vodafone and Mindshareworld. Stuart brings a fresh outside the box type of approach based research and best practices. He has 10 years ecommerce experience across all verticals. As a previous business owner he knows how to create bespoke ecommerce solutions tailored to specific requirements and objectives.