The more relevant the products in the search results list, the more likely shop visitors are to make a purchase. But what happens if too many products appear in your shop for specific terms that do not match the search term entered? Or if suitable products are missing from the results, although they are available?
The first step should always be to ensure that the product data has been maintained correctly. There is also another practical workaround: you can use the Thesaurus and Preprocessor functions from FACT-Finder to adjust individual search terms specifically for your data, optimise the search results and thereby increase your conversion rate. This article explains how to do just that.
Banish unwanted search results with antonyms
A search function always compares the term entered by the customer with the defined product data and can sometimes come back with more than the customer expects: if you're looking for water in the online supermarket, you don't want to buy water biscuits. Similarly, customers intending to buy shorts probably aren't going to want to see a list of swimming shorts. This is where the antonym function from FACT-Finder Thesaurus comes into play: it enables you to remove irrelevant results – for example, you can define that all products with the description "water biscuits" should be excluded when using the search term "water". This allows you to restrict the number of search results to those that are relevant for the user.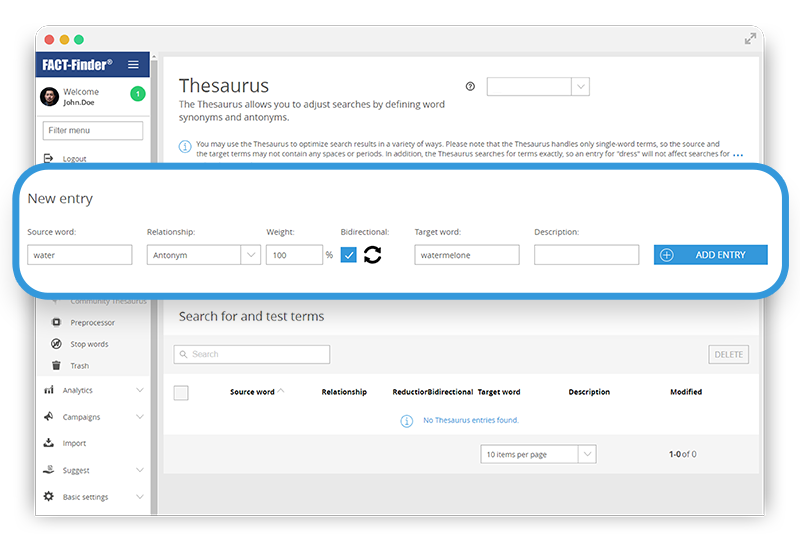 Define unwanted search results as antonyms – this ensures that visitors to your shop only see relevant results.
Use synonyms to better understand your customers
Laptop or notebook? Backpack or rucksack? Shop visitors often search for terms that don't appear in the database. Synonyms are used to take alternative terms into account during the search. For example, you can define that someone searching for "hooded sweatshirt" also sees items listed as hoodies.
In addition to pure synonyms, there are also terms that also reflect a certain similarity to one another and could be of interest to shop visitors. Our Thesaurus tool enables you to use graduated relationships: if a target word is defined as being very similar to the starting word, the relevance is downgraded by 1 %. Results like this then appear further down in the search results. For example, if you define pink as very similar to red, FACT-Finder will also find pink t-shirts when searching for "red t-shirt", but displays them after the red results, not before them. Specified relationships exist with various degrees of similarity, but you can also make your own decisions about the level of downgrading. It is important to note that Thesaurus only works with single-word terms – the starting or target word cannot contain a space or a full stop.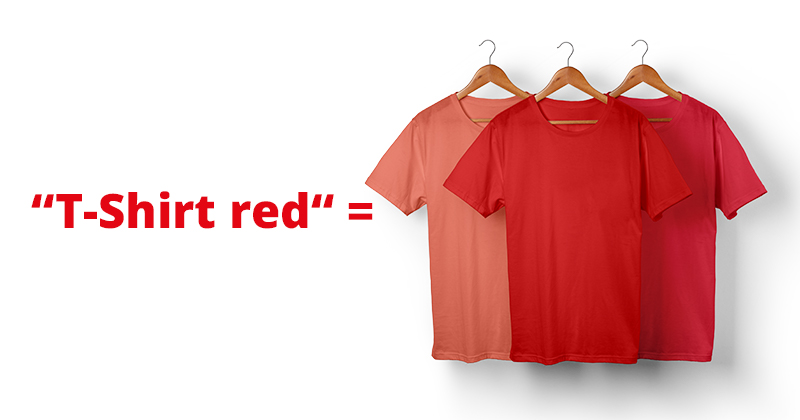 Use graduated relationships to enhance relevant results – if shop visitors search for red t-shirts, they might be interested in pink t-shirts, too.
Preprocessor: optimise the search for complex search terms
Preprocessor entries allow for internal replacement of search terms, so that FACT-Finder searches for the replacement term instead of the term entered by the customer. The advantage of this, compared to Thesaurus, is that you can work with placeholders here to optimise multiple search terms simultaneously. If you create the Preprocessor entry Man* –> Mens *, searches for "man shoe" become "mens shoe" in the search, "man boot" becomes "mens boot", and so on. This means that your search would still find all "man" products, even if "man" is not defined in the product data. Preprocessor also works with searches that consist of multiple words. Important note: unlike synonyms and antonyms, Preprocessor entries should be used sparingly. This is because Preprocessor can slow down search speed if there are too many entries.
Conclusion: use the adjustment options for search optimisation
The functions described above are well suited to this, as you can place relevant search terms in relation to one another. Thesaurus allows you to achieve precise search results with little effort – use antonyms to get rid of unwanted search results. Synonyms enhance your search results with more sensible results for visitors to your shop. The preprocessor helps you to optimise a multitude of search terms with just one entry.
You can use the FACT-Finder Analytics module to easily see which search terms are entered, and how often. This also shows which terms did not produce any results, or led to a high bounce rate. This information is useful to establish where to best make use of Thesaurus or Preprocessor.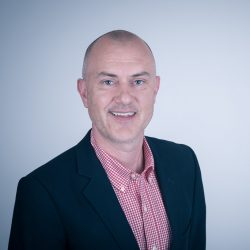 Stuart Patterson
is the New Business Manager at FACT-Finder for UK and Ireland. Stuart brings a wealth of ecommerce experience having worked in both UK and Irish markets extensively. He has worked with small entrepreneurial start-ups to Global brands such as BMW, Vodafone and Mindshareworld. Stuart brings a fresh outside the box type of approach based research and best practices. He has 10 years ecommerce experience across all verticals. As a previous business owner he knows how to create bespoke ecommerce solutions tailored to specific requirements and objectives.