Black Friday and Cyber Monday insights confirm that more and more customers are shopping online, leading to increased traffic and revenue.
The pandemic and it's resulting implications continue to affect the retail industry worldwide. Social distancing, stay-at-home orders and mandatory closing of non-essential stores have forced whole consumer groups worldwide to shift to online shopping, making it the primary means of commerce in some areas. Online shopping in greater numbers and frequency has accelerated the shift away from physical stores to digital by roughly five years according to data from IBM's annual U.S. Retail Index.
This digital transformation can be seen during Cyber Week 2020, the five-day period between Thanksgiving and Cyber Monday, which has broken all sorts of e-commerce records in both traffic and revenue. With a few days remaining until Christmas, upcoming Super Saturday and Boxing Day, as well as new lockdown restrictions taking place in some countries, we expect that consumers' intent to shop online will continue. At FACT-Finder, our servers are prepared for any traffic spikes so that you can fully concentrate on retail success.
Cyber Week traffic
In order to provide the most comprehensive and accurate insights for European e-commerce, FACT-Finder analyzed customer traffic from over 1,800 online shops beginning pre-Cyber Week through mid-December. Compared to the average daily activity, our server data reports:
Pre-Cyber Week – The weekdays leading up to the Q4 shopping frenzy saw a steady surge of customer activities from 9 a.m. through 10 p.m., leading to an overall increase of 17%.
Black Friday – Remains strong as the unofficial beginning date for the holiday shopping season, driving a whopping 43% increase in online requests – the highest amongst Cyber Week. FACT-Finder detected an influx of traffic starting at 8:15 a.m. and staying steadily busy until 11:18 p.m., reaching its peak around 9 p.m.
Cyber Monday – A growing favorite in Europe, it's no surprise our servers recorded a 41% increase in activity on Cyber Monday. Online shoppers hunting for deals started their search a little later, at 9:30 a.m., peaking at 8:40 p.m. and slowing down at 10:50 p.m.
December – Our most recent data reveals a 17% growth in traffic for mid-December, equaling that of pre-Cyber Week numbers. This can be due to last-minute Christmas shopping and newer lockdown restrictions across some countries.
Check out our FACT Report: Black Friday 2019 to learn how online traffic has evolved YoY.
Site traffic by device
An analysis of US-based retailers by Salesforce reported 75.8M site visits via desktop and 214.4M via smartphones during Cyber Week – in the United States alone. The report also analyzed several other metrics, finding an impressive growth in traffic.
| Metric YoY | Desktop | Smartphone |
| --- | --- | --- |
| Traffic Growth | ↑ 40.5% | ↑ 31% |
| Add-to-Cart Rate | ↑ 0.2% | ↑ 1.2% |
| Cart Abandonment Rate | ↑ 0.4% | ↓ 0.3% |
| Conversion Rate | ↓ 0.1% | ↑ 0.2% |
In 2019, smartphones drove significant traffic but didn't account for much revenue. Desktops, on the contrary, had less traffic but generated higher revenue. The increase in add-to-cart and conversion rate via smartphone for 2020 could be due to improved online shops. COVID-19 has prompted many omnichannel retailers to invest in optimizing online operations, with a special focus on providing a great user experience across all devices.

Cyber Week revenue
Shoppers across the globe spent a record $270 billion online this Cyber Week, making the YoY growth an impressive 36%, proving that consumers' dramatically increased time online resulted in revenue increases.
Digital sales for Black Friday set a new benchmark for shopping during the holiday season. Data insights for:
United Kingdom – Black Friday spending was forecast to be higher in the UK than any other European nation in 2020. Market data shows a remarkable revenue growth of 56% with an average order value of $85 for the UK.
Germany – Predicted to be the second biggest Black Friday spender, Germany had a 24% increase in revenue growth along with a $115 AOV.
France – The country's decision to postpone Black Friday until December 4 in order to help local businesses is reflected in the numbers. France had a 21% decrease in revenue growth but an AOV of $96.
Since its dawn in 2005, Cyber Monday has grown and grown, continually rivaling Black Friday and often winning; this is especially true in the U.S. with 2019 bringing in $2 billion more and $1.8 billion this year. Curbside pickup saw a 30% growth YoY on Cyber Monday. For last minute online purchasing the most preferred shipping option was one-day shipping (45%) followed by curbside pickup (37%).
Breaking down Cyber Monday data by shopper types, Salesforce reports valuable insights for each.
Mobile Shoppers, shoppers who visits and purchases through their mobile device, have the highest

share of orders, at 51%
share of traffic, at 69%



Search Shoppers, shoppers who uses a site's search bar during a shopping session, have the highest

add-to-cart rate, at 59%
conversion rate, at 11.9%
time on site, at 11.3 minutes



Social Shoppers, shoppers who visits and purchases from a website through a social referral, have the highest

cart abandonment rate, at 94%

FACT-Finder's forecast of the 2020 holiday shopping season were accurate. Check out the trends we predicted. How did we do?
Lockdown-ready
In an attempt to slow the spread of the virus many countries have re-entered a state of lockdown. These social distancing measures are likely to continue throughout the first half of 2021, continuing to dampen footfall and ensure online penetration.
During the the time of the first lockdown in European countries in spring 2020, FACT-Finder showed a significant increase in user requests. From March to April, online stores recorded an average 20% increase in traffic. Despite having a larger number of online visitors, the visits did not result in more sales.
An in-depth look into this consumer behavior led to one possible reason: people were going online as a way to pass the time during the lockdown period. Through conversations with retailers, we also found an additional user activity that supported this theory: up to 10% of customers were clicking on the third page of search results, which is quite unusual.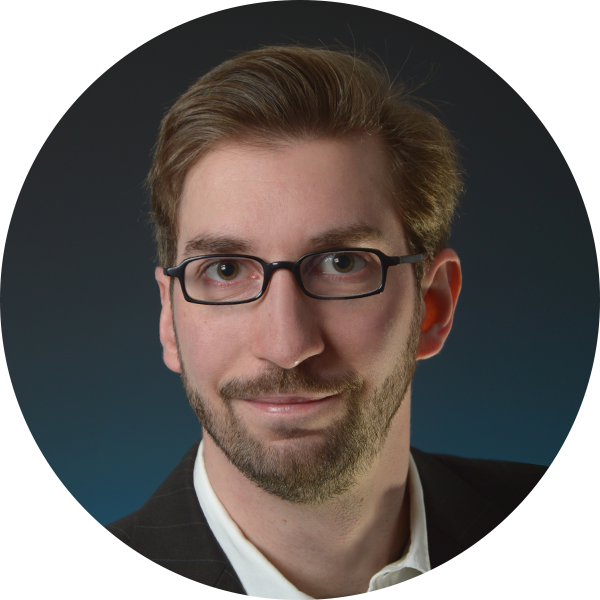 "As our conversion engine is integrated in more than 1,800 online stores across Europe, we have a unique data view of general customer behavior. With our Hybrid Cloud infrastructure, we are prepared for the current traffic peaks and ensure stable operations for our customers during the Christmas season."
Sven Friedrichs, Head of Development and SaaS at FACT-Finder
Whatever the reason, whether it be intent to purchase or just to browse, whatever the date, retail events or not, our FACT-Finder servers are prepared to handle online traffic.
If you are a FACT-Finder customer and have any questions, please feel free to contact our Service Desk at service-desk@fact-finder.com. We wish you continued success in the holiday season!