Being able to deliver consistency on a company's website is imperative to successful digital strategy. Site search for one carries an expectancy for customers, and can make or break a shopping experience for them. Customers who can't find the products or content they're looking for, move on to your competitors. As a result of this, retailers across Europe are refocusing their investment in site search because they recognise the importance and range of benefits that effective merchandising rules can bring to their businesses. 
Site search visitors are more likely to purchase compared to those who use standard navigation. They have a clear sense of why they are there and what they want. These visitors are at the final stages of wanting to make a purchase as information and product comparison is completed, they just want to view product which they intend to purchase. Site search can provide data and content services, customer analytics and merchandising functionalities such as promotions, campaigns, brands, store and contact details…the list is never ending. You need to make sure that you're deploying the correct technology to improve basic KPI's and the resourcefulness of your business.
A seamless journey for a customer can ensure:
Increased customer retention and engagement – customers know they can find products more easily and a refined personalisation provides more relevancy.
Improved branding – an improved UX provides better results which gives the customer a shortened sales funnel and a better journey compared to competitor websites.
Improved shopping experience – a better UX and mobile experience is essential for our hectic lifestyles so that customers can find the correct products quickly while also delivering additional content such "how to" videos or "guided selling/advisory campaigns". This will boost the number of registrations and return visits as well as speed of purchase.
Shortening the sales funnel
Your potential customer has found your website and are attempting to find something specific. The search box comes with the heavy expectation of delivering relevant results as more and more of us expect a "google" type of relevancy, personalised to our individual behaviour. Predictive suggest will shorten the sales funnel even further by suggesting products, categories, brands and additional content as we start to type. In our own research, 1 in 5 search site visitors will click on a search suggestion so getting that information to the customer at the earliest stage is key and thus shortening the sales funnel.  Displaying search suggestions within the "suggest" box will can offer the consumer frequently browsed pages and by utilising wisdom of the crowd technology you bring progressive learning experience to provide greater shop relevancy. This in turn improves conversion rates and UX by leaving it with the experts…your customers.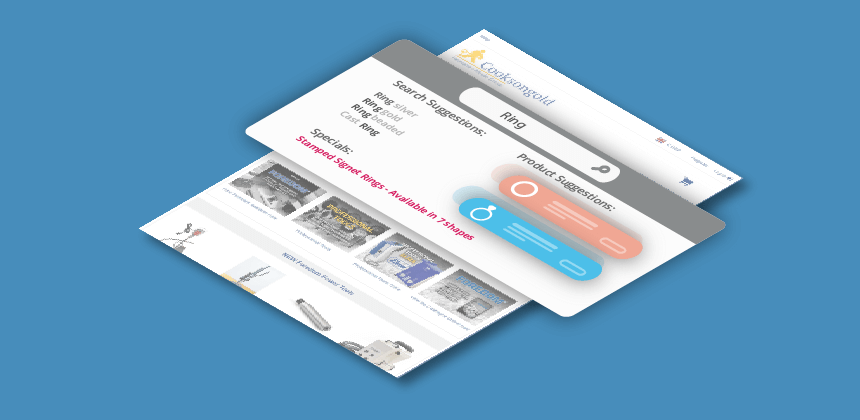 How to provide for the modern day consumer
The variety of terminology as well as the combination of misspells, push us more to market leading solutions such as FACT-Finder. Over 45% of words typed are misspells or incompatible to the out of the box search technology on the retailer's site. Adding to the mix  the long tail search terms, the chances are that your site will be returning a poor match or even worse a match of "0 products". So look for a data driven solution that compliments your existing platform and doesn't want to control front end experience which must be left with you, the expert in that domain. Front end experience is down to the retailer and the ecommerce platform for obvious reasons…..you're the expert and visually it's important that you have full control.
How to use the data?
Consumers that type into a company's site search box can give a business valuable insight into the users' behaviour and give the retailer nuggets of gold to be learned from. Using these Analytics and back end analysis is best practice for the top performing ecommerce businesses. And using this information in the right way can increase conversions and improve customer retention.
Omnichannel experience keeps retailers on their toes
We have seen the demise of several recognised brands over the last few years with more to follow as they continually look to the heavens for inspiration as opposed to their customers. Improving the site search experience for users and increasing conversion rates go hand in hand BUT retailers need to look deeper at what the customer expects. Consistency and relevancy across all omni/multi-channel elements is key to not only drive sales but also to deliver a stronger brand and retaining customers, even more so in the rapidly growing ecommerce market of B2B. Conversion rates through site search can go up 60% higher than the average. Some retailers have noticed that by deploying smart search technology through the website, click and collect conversions rates improve by over 100%. Omnichannel experience MUST be consistent in a fast paced evolving market place.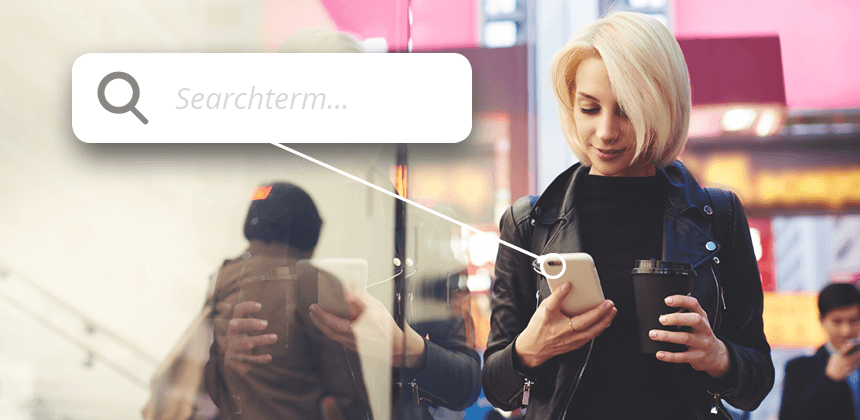 Create that bricks and mortar experience online
By offering a user-friendly site search experience, businesses can help customers find items they're looking for in a more streamlined way. This places visitors in control of their own shopping experience which helps increase customer loyalty and makes them more likely to convert and return to the site for more purchases.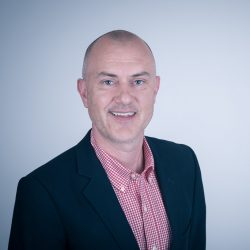 Stuart Patterson
is the New Business Manager at FACT-Finder for UK and Ireland. Stuart brings a wealth of ecommerce experience having worked in both UK and Irish markets extensively. He has worked with small entrepreneurial start-ups to Global brands such as BMW, Vodafone and Mindshareworld. Stuart brings a fresh outside the box type of approach based research and best practices. He has 10 years ecommerce experience across all verticals. As a previous business owner he knows how to create bespoke ecommerce solutions tailored to specific requirements and objectives.