Search engine advertising allows you to reach potential customers when they are searching for a product or a service. The greatest challenge is probably to turn users into conversions once they click on the advert and reach the landing page. This article explains how the FACT-Finder campaign functions help you to easily equip your landing pages with correct, up-to-date content and improve your conversion rate.
Growth of search engine marketing continues unchecked
The potential of traditional advertising has largely been exhausted, but the spend for online advertising, and search engine advertising in particular, continues to rise. According to a ranking list generated by the Zenith agency, Facebook and Google already account for 20 percent of the global advertising market. Google heads the global ranking list of the 30 largest "Media Owners", some way ahead of the competition – with advertising revenues totalling 79.4 billion US dollars in 2016. In Germany, more than 4 billion monthly search queries mean that Google boasts a search engine market share of around 98 percent for mobile queries and 85 percent for desktop searches – if you want to be found, Google is pretty much the only way.
Define the purpose of your landing pages
Good planning is half the battle – and this also holds true for SEA campaigns! Make sure to consider the purpose of your landing page in advance. For example, think about whether it should motivate visitors to continue browsing the website or lead them directly to a product purchase. A landing page should be as close a match as possible for the keyword – the page will only meet customers' expectations if they find what they were looking for with the search machine. Don't overload the landing pages with too many messages: concentrate on what is important.
The easy way to create keyword-specific landing pages
FACT-Finder can be combined flexibly with your Google AdWords campaigns. The benefit: depending on the keyword used, your landing pages always display an appropriate banner and the right products. Unlike static landing pages, these pages are always up-to-date: FACT-Finder automatically includes new products that match the landing page. It also excludes products that have sold out or are no longer part of the assortment.
The "Feedback" campaign function is available in the backend if you want to allow FACT-Finder to equip your landing pages: you can define there which keyword is to activate each campaign, the criteria to be used to selected the associated products (category, price, brand, etc.) and which graphics are to appear on the landing page. If a customer then clicks on the ad to get to your shop, FACT-Finder dynamically displays suitable products, filters and contents for the keyword.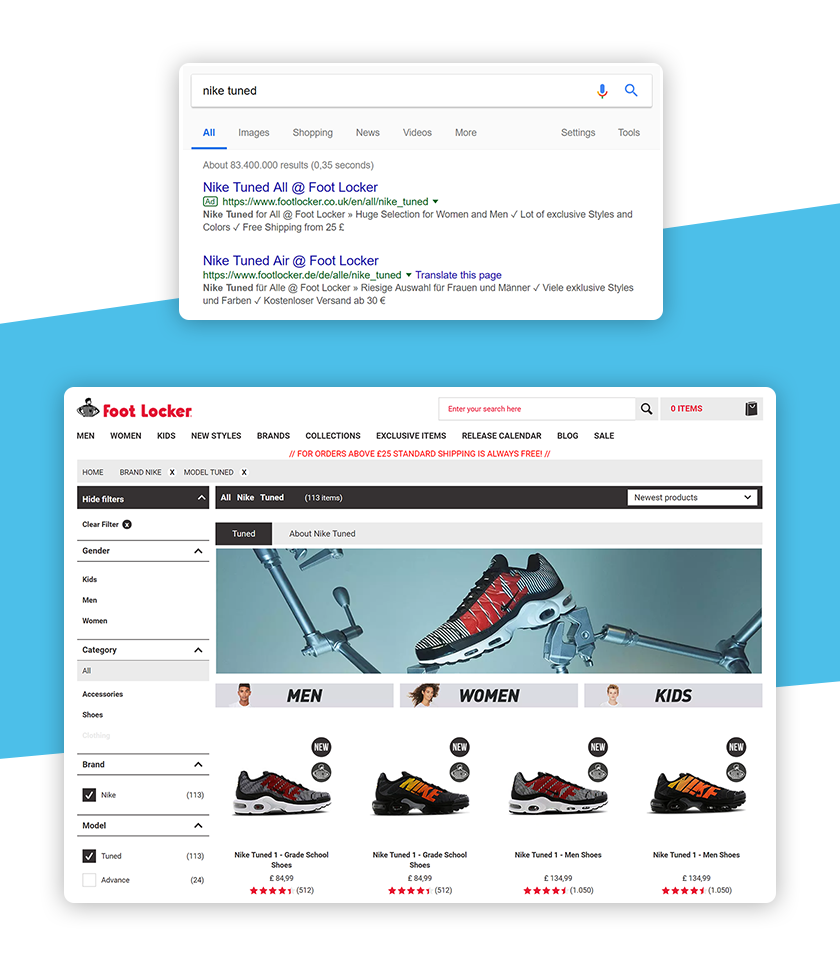 A parameter in the URL allows FACT-Finder to recognise which products and graphics match the landing page, and then to output the most up-to-date contents.
Inspire brand-oriented buyers with shop-in-shop concepts
Shop-in-shop concepts are ideal for placing special emphasis on your favourite brands. These are shop pages that are adjusted to match the right look & feel. For example, you can design a landing page as a Hugo Boss brand page for all customers who search for "Hugo Boss perfume" with Google.
You can use the FACT-Finder feedback campaigns here too – especially for small or midsize companies and everyone who wants an easy way of creating a page, without needing any programming knowledge. You can use the WYSIWYG editor to integrate and adjust any graphics you want. The practical advantage: once you have constructed your feedback campaign, you can easily copy and adjust it to be used for other purposes. This means that you can create seasonal campaigns – for Valentine's Day, Mother's Day or Black Friday.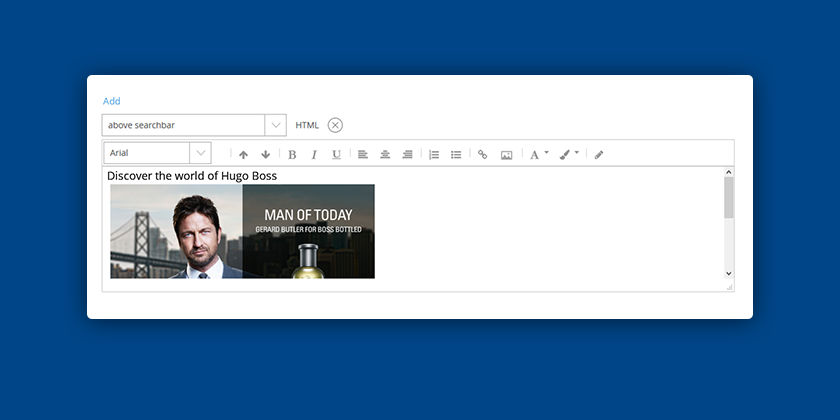 The editor provides a simple method for structuring a feedback campaign with text and image elements – so that you can create a brand page specifically for your premium products, for example.
Direct to the right product with advisor campaigns
The FACT-Finder advisor campaigns also reach those visitors who don't yet know exactly what product they want to buy. If someone searches for generic terms like "television" or "washing machine" in Google, an advisor campaign on your landing page can employ targeted questioning to lead customers to the right product. For example, if your assortment includes washing machines, one of your questions can ask how many people live in the person's household. The load capacity is defined for this. For a single-person household, the system then displays a space-saving top-loader machine. As the products are dynamically adjusted for assortment changes, the system also includes washing machines that have only recently been included in the assortment in the results.
Conclusion: increased AdWords success with little effort
More conversion, reduced bounce: FACT-Finder helps you to exploit the full potential of your AdWords campaign without the need to use any other tools. You just structure your feedback or advisor campaigns in the usual way and connect these to your SEA campaigns. The benefits for you: FACT-Finder identifies the shop visitors who reach your shop via paid clicks and dynamically displays the correct contents. For these visitors, you can then specify that products with a better margin are to be displayed first in the rankings – a useful mechanism to increase your AdWords ROI.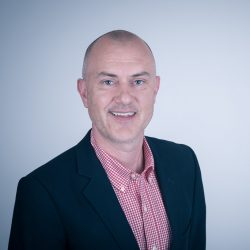 Stuart Patterson
is the New Business Manager at FACT-Finder for UK and Ireland. Stuart brings a wealth of ecommerce experience having worked in both UK and Irish markets extensively. He has worked with small entrepreneurial start-ups to Global brands such as BMW, Vodafone and Mindshareworld. Stuart brings a fresh outside the box type of approach based research and best practices. He has 10 years ecommerce experience across all verticals. As a previous business owner he knows how to create bespoke ecommerce solutions tailored to specific requirements and objectives.