Privately owned Scottish group, Edinburgh Wollen Mill, has acquired Peacocks fashion chain. Thanks to the acquisition of 388 out of 612 stores, this well known brand on the high street will continue trading. Edinburgh Wollen Mill is known for its finest quality products. They achieve the best value by being involved in every aspect of the product development cycle.
Optimised conversion on Edinburgh Woollen Mill makes more visitors buy
The success of Edinburgh Woollen Mill is due, in part, to the fact that the company has always been innovative, e.g. early adoption to online retail as one important customer touch point and sales revenue. Edinburgh Woollen Mill's online shop was opened in 2008 and, since 2011 has been augmented by FACT-Finder's solutions. Edinburgh Woollen Mill knows how important it is to have proper search and navigation systems to make their visitors buy. That is why they use FACT-Finder features: Suggestive Search and After Search Navigation.
Suggestive Search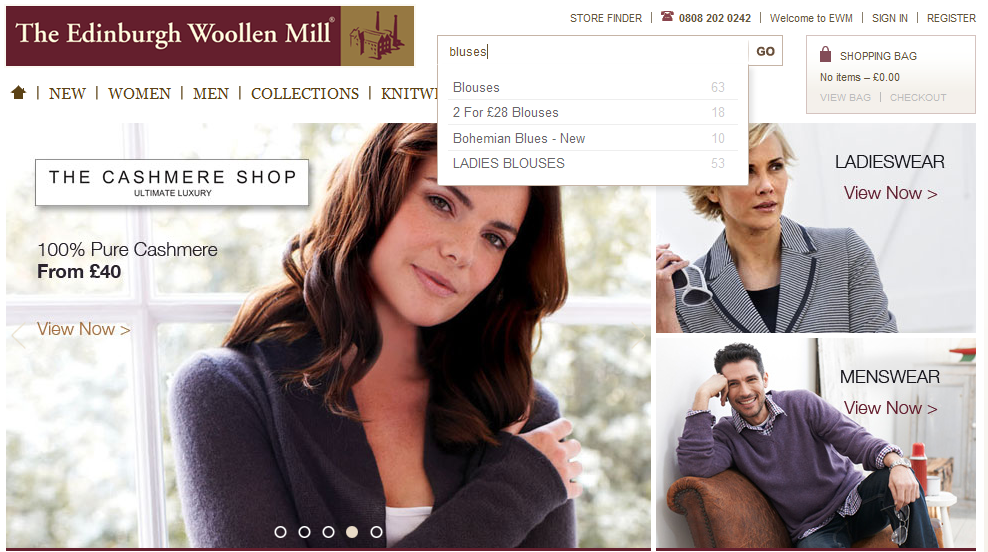 Visitors to the website, who know what are they looking for and can articulate it appropriately, expect to see relevant products even when typing. FACT-Finder makes sure, that visitors to the ewm.co.uk website receive relevant, automatically merchandised suggestions for their search, whilst typing even if typos occur. Even if the user cannot recall the exact name of the product, the Suggestive Search feature can help her/him quickly try different variations to locate the right results.
After Search Navigation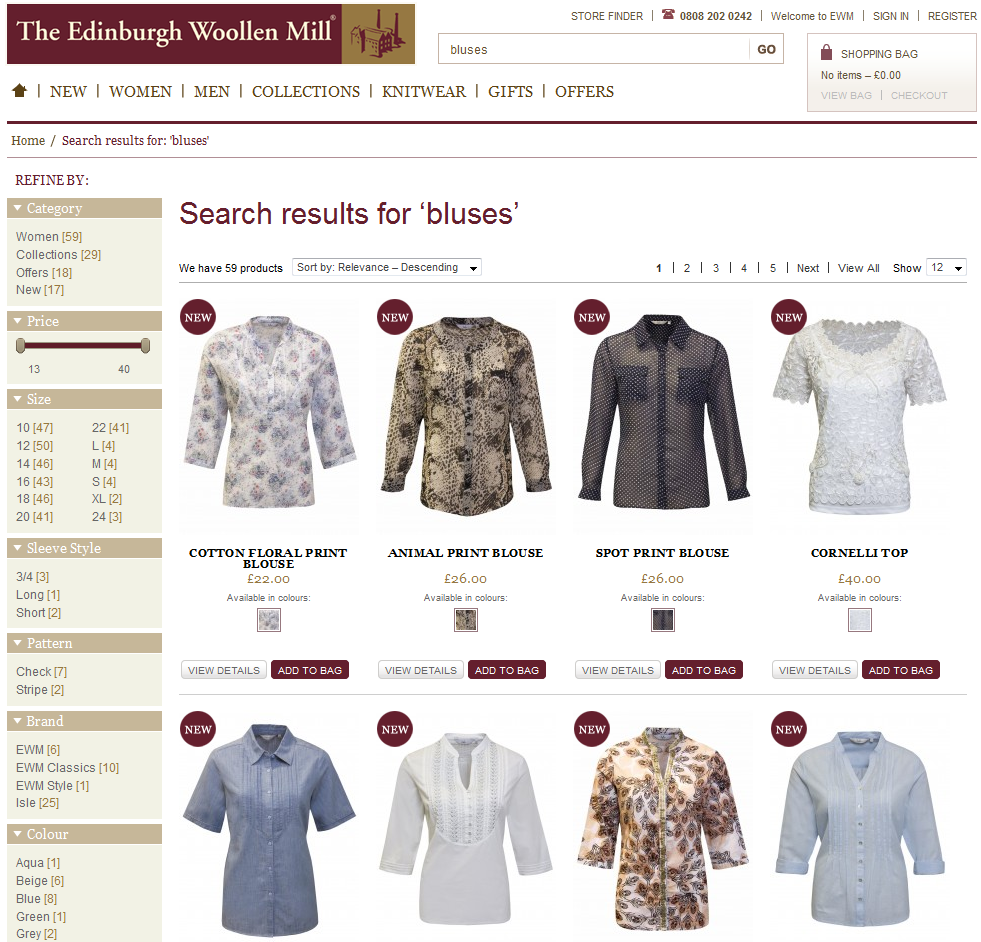 Using a common word as a search term, such as "blouses", normally produces a very large number of results. The After Search Navigation feature allows the customers of the Edinburgh Woollen Mill online shop to reduce the results with dynamic filters, such as colour, brand, pattern, price or size. These intuitive navigation features lead the customers to the most relevant products for their selection.
The Edinburgh Woollen Mill online shop also uses the Campaign Manager and the Search Engine Optimization features. To learn more about these features, visit our website www.fact-finder.com.