Are you thinking of switching your current search solution but the thought of integrating a new technology provider feels overwhelming? It doesn't have to be – especially with our easy-to-implement and customer-centric solutions.
Regardless if it's an in-house development or a ready-made standard solution – FACT-Finder can be integrated into any shop. We offer software development kits for all major e-commerce systems, which are continually developed and improved towards the goal of making integration fast and optimal. From consulting and implementation to after-sales support, our FACT-Finder team is at your side every step of our collaboration.
This article will explain the various integration methods as well as how quickly the FACT-Finder interfaces allow the new modules to go live.
1. Web Components
Web Components are short, expressive HTML modules for displaying functions in the browser. The term 'Web Components' describes technologies such as Shadow DOM, custom elements, and HTML export, through which new HTML can be taught to a browser. This way, complex contents can be implemented with just a few code lines and little programming knowledge.
Web Components are native, meaning no framework is required – instead, the browser provides the interface. Web Components use the languages of HTML, CSS, and Javascript. HTML provides the general structure, CSS is responsible for styling, and Javascripts provides functionality. Then from all three, new HTML elements are built. Via the use of these three essential languages and the orientation towards browser-provided interfaces, site operators can work without dependencies on specific domains and across different frameworks and programming languages.
Web Components are made for integration. The core idea behind them is an effortless exchange of functionalities – regardless of framework, domain, or programming language.
Web Components functionalities can be integrated into your shop as easily as a YouTube video or a Google map. There is one HTML element for each FACT-Finder module, which works in all common browsers. Once integrated, you can control and style the Web Components according to your requirements. This aspect is very important for most online retailers.
Benjamin Vinke, Head of Marketing & Business Intelligence at lifestyle4living explains, "I dealt with the topic of site search for a long time and compared different providers. A great advantage of FACT-Finder is that it interacts with our store without interfering with the architecture of our website. With FACT-Finder we remain completely independent. The store communicates with the search – but the design of the pages remains with us."
In addition to offering simple, framework-independent integration, Web Components also include an image resizing function. This means that product images will be automatically displayed in the correct resolution across different devices – simultaneously optimizing the site's loading speed.
We carried out cross-industry comparative tests in e-commerce and measured the performance of a total of 31 online stores. The result showed that online stores that integrated FACT-Finder using Web Components had on average 77% faster loading speed. Web Components deliver great potential to online retailers who want to boost their performance.

2. Ready-to-use SDKs
SDK is short for Software Development Kit. For FACT-Finder, you can think of it as a kind of plugin for shop systems. An SDK contains all the resources needed for integration e.g., interfaces, documentation, libraries, and is under continual development. This means that the solution can be quickly and easily connected and then adapted to your e-commerce requirements.
FACT-Finder currently offers SDKs for the following store systems:
Hybris
Shopware
Magento
PrestaShop
OXID
Spryker
For other online-shop systems such as Shopify and Salesforce, we often develop and optimize SDKs directly in the project. Developers can also find current resources for this at GitHub.
This is a general overview of how FACT Integration works with an SDK:
3. REST Interface
Direct integration via the REST interface offers you the greatest possible flexibility. Serverscript is an application or code which is placed between the FACT-Finder search server and the destination pages. It governs the communication between the two. This part has to be generated before an API-Integration. The steps are as follows:
Search query is sent to FACT-Finder: The search parameters entered in the search box by the user (query) must be sent to the FACT-Finder search server by means of an HTTP request (request).
Search results are received (response): The FACT-Finder search server delivers the search results via an XML response.
Search results are processed: the returned XML must be interpreted (parsed) by the shopping system.
Search results page is generated (display): the structure of the HTML display of the search results page must be based on the search results information that is delivered.
The most important difference between this method and Web Components is that the design of the search results page is created by the shop. In this way the design is centrally managed and does not need to be monitored and corrected at multiple locations. FACT-Finder Version 7.3 and onward offers a REST Interface for API integration. It is most similar to XML and JSON-API and is able to return both formats.
What customers say about FACT-Finder integration
Hear directly from ours customers about why they switched, their integration experience, and the impressive results.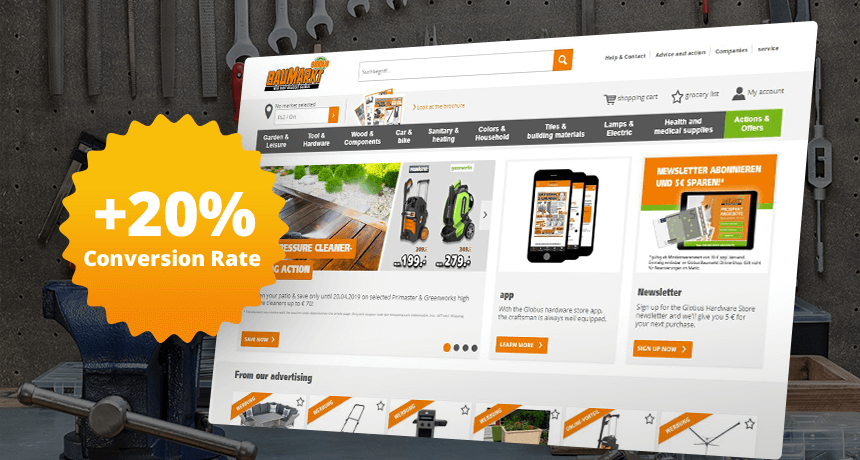 Globus Baumarkt
"Despite the increased traffic to our online shop during Cyber Week, the FACT-Finder go-live went smoothly. It's easy to see that FACT-Finder and the web as a whole are a well-rehearsed team. We ourselves are surprised at how quickly the switch to FACT-Finder has been reflected in our sales figures, because since our go-live, our search-generated conversion rates have risen by 20%."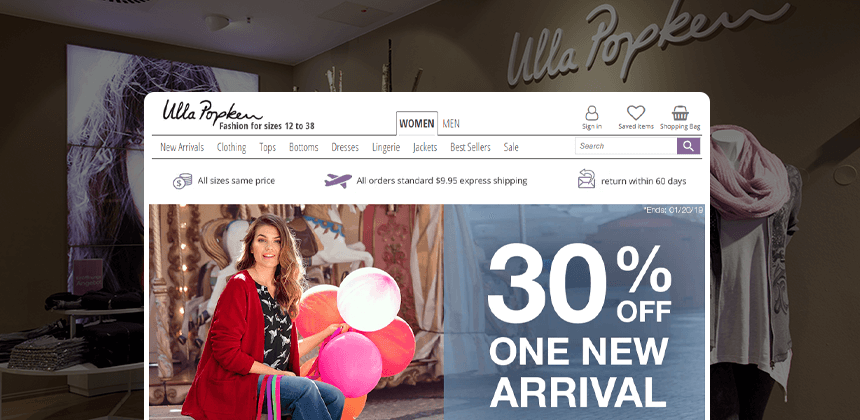 Ulla Popken
"It couldn't have gone better. The go-live process was absolutely seamless, which was fantastic. The day after going live, I got to the office really early to enjoy the calm before the storm that I was anticipating. Even my colleague from the technical department arrived an hour earlier because he wanted to be prepared for the worst-case scenario – and nothing happened. FACT-Finder ran like clockwork right from the start."