At a time when online presence is critical, it's important to optimize your digital shop – a good starting point is site search. Learn what makes FACT-Finder the year's leading e-commerce search engine.
FACT-Finder has been selected, for a third consecutive year, as the #1 site search solution for online retailers.
This ranking of site search providers was conducted by a team of SaaS consultants from FinancesOnline, one of today's leading and most reliable software review sites.
Specializing in B2B, SaaS and financial solutions, FinancesOnline provides unbiased and independent reviews, combining first-hand customer experience with in-house panel expertise.
The leading 20 eCommerce search solutions were chosen from a comprehensive list, with FinancesOnline's experts carefully researching every solution.
Competing against the top site search solutions worldwide, FACT-Finder came out on top – winning the number one spot.

"This powerful platform combines search, navigation, and merchandising solutions to streamline online search and power sales. The application has one of Europe's leading, error-tolerant conversion engines, which increases conversion and decreases bounce rates significantly."

FinancesOnline
Why is our site search software the best for online shops?
Although our software suite consists of multiple modules e.g., personalization, merchandising, navigation, our site search (or Core, as we call it) is the foundation of our solution.
We understand that providing the ultimate e-commerce experience begins at the search. That is why we have carefully developed our tool from scratch with innovative algorithms and powered it with artificial intelligence.
FACT-Finder provides retailers with precise search results, in all languages, with 100 times faster response times for data, even with millions of entries, and unlimited scalability of the product range.
Here are 10 reasons our site search as a service is unlike any other:
1. Error tolerance. Did you know that the FACT® in our name is a patented method for error-tolerant matching? Meaning that no matter the search term entered, or how many mistakes it may have, our search engine compensates for these mistakes and delivers precise results. Error tolerance is in our DNA.
2. Language-agnostic search. Our global search solution is built for scaling your e-commerce business internationally. Our patented Worldmatch® algorithm makes this easy: it works by analyzing any character set, in any language, and comparing the similarity of terms and phrases phonetically (according to the way they sound) – just as a human being does.
3. Long-tail search queries. In e-commerce, the more specific the search term, the more determined the online visitor is to buy. Fortunately for retailers, FACT-Finder is especially powerful when searching for converting highly focused, multi-word searches, including product IDs. PS: the longer the search query, the higher the chance for typing errors, the greater the need for an error-tolerant search.
4. Semantic Enhancer. Search engines must be able to understand search queries not merely by letters but by purpose. For example, if you're looking for a computer monitor and perform a search for 'monitor', other search tools will simply match the search term with the product data. Unfortunately, this often results in unwanted products, i.e., glare filters, mounts, or stands, which also contain 'monitor' in their description. FACT-Finder's patented Semantic Enhancer understands what customers actually want by recognizing the relationship between search queries and subsequent purchases, thereby only showing actual computer monitors.

"What sets FACT-Finder apart from other site search solutions is its built-in AI capability."

FinancesOnline
5. Predictive search. Make your search bar extra user-friendly by using autocomplete search. As customers type the first letters of their search query, our tool automatically displays a suggest menu of matching phrases – leading them to their ideal page with fewer clicks. In addition to speeding up searches, it also helps users construct their search and encourages exploration into items or categories they hadn't previously considered.
6. Smart suggest function. Do you have content-rich media such as video tutorials, how-to guides, or a blog? Did you know that FACT-Finder enables you to display these and more all within the suggest menu? So, in addition to products, you're able to showcase the industry knowledge that distinguishes you from competitors.
7. Ranking rules. The ranking, or the order in which results are displayed, is also a function performed by the site search. This is a big responsibility as the sequence in which products appear has a major effect on online conversion. That is why our search solution has built-in, fully customizable ranking rules that help retailers align search results to their business objectives.
8. Location search. Through geolocation, retailers can boost sales in their stationary businesses. The shop shares the online visitor's IP address with FACT-Finder. FACT-Finder knows the locations of store branches and based on local inventory, calculates which one is nearest. It then automatically ranks these products higher in the search results – providing users with a local experience.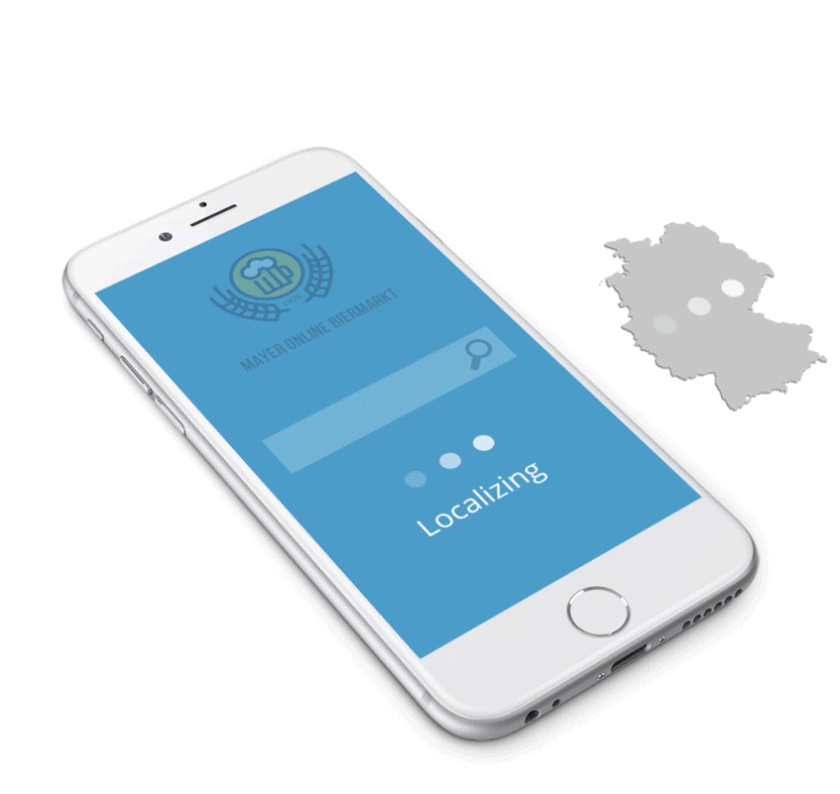 9. Search analytics. We love data, and we love site search optimizations based on data. Our AI-based analytics tool is equipped with numerous evaluation tools that help e-commerce merchants pinpoint undiscovered sales potential. You can quickly identify trends or demand highlights, view KPIs in detail, and more. Plus, built-in assistants help monitor the data and notify you when something requires special attention.
10. A/B testing. FACT-Finder knows that accurate A/B tests can make a huge difference to your bottom line. Our integrated split testing tool lets you test complex multivariate scenarios – providing clear insights into which back-end settings are most profitable for your online shop.
Site search technology with proven success
FACT-Finder has been growing alongside e-commerce for the past twenty years. It now helps more than 1,800 online shops reach online success.