Emile Bloemen from FACT-Finder and Robin Mellstrand from Loop54 sit down post-acquisition to talk reactions, expectations, plans, and opportunities.
Emile: What is your outlook? How is your team reacting to the news?
Robin: They are extremely excited because we have always been a product-focused company, a nerdy company if you will, and one of our big goals has always been to get our technology out to as many people as possible. FACT-Finder really helps with our underlying mission – we increase all the possibilities for the company and for everything we've built. So, we're super excited about this.
Emile: Same here. When we first got in touch not only was it a great personal relationship immediately but of course, when we look at the technology, there are a lot of synergies. What we are really good at with FACT-Finder is search. We do that like no other company out there but we need to strengthen our product in other areas as well and that's where AI personalization comes in.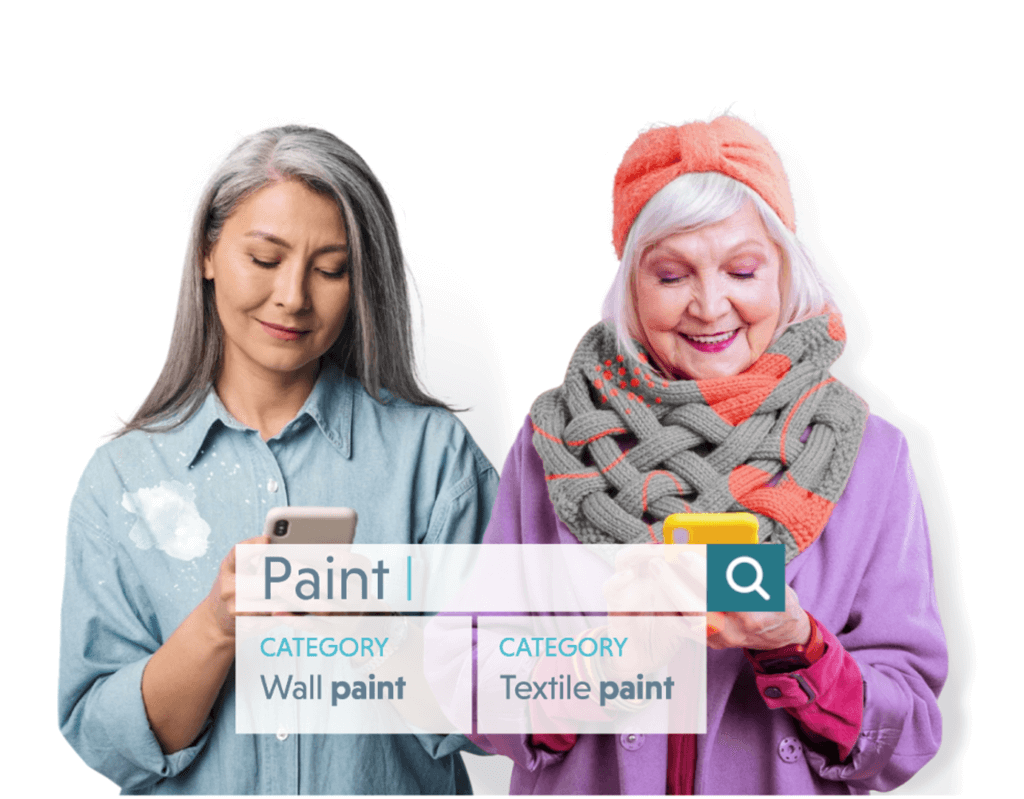 Loop54 AI anticipates individual customer wants without them having to ask – and acts exactly when they need it.

This one-to-one personalization empowers online shops to convert visitors into loyal customers.
Emile: For me, search and personalization should be one because when you search, you want to know that the company you're talking to knows you immediately. As a company you have a very limited time, 15 seconds, to really react to that person and give the right products. With FACT-Finder and Loop54 together, we will be able to deliver that – which is really exciting. The FACT-Finder team is really excited about this as well because they know that they're getting a product that is complementary to ours but also meeting other people with similar interests is always good.
Robin: Definitely! We also feel that we're joining a company with a proven presence, proven technology, and a wider offering than ours, allowing us to continue focusing on the AI, what we're best on. Bolting onto such a big proven solution as FACT-Finder is a fantastic opportunity. Not only because of the technology, but also the people. In the end, that is what made us really fall in love with this opportunity.
Learn how Loop54's personalization engine works
Emile: We have the technology, we have great market share, there's great scalability, but ultimately it's people that make it happen. You want to work with people that you like and share similar interests with. This joining offers both companies and everybody in the companies the opportunity to learn from each other and to progress your career but also broaden the horizons and travel.
Robin: We are an international company now.
Emile: Yes, we are. Especially if you look at our customer base, we've always had a strong German customer base – we have over 500 B2B and B2C customers. Now we want to expand into the Nordics. So we ask ourselves, how can we scale? How can we become more significant internationally? That's what Loop54 has, giving us a great opportunity.
Robin: Likewise. As of this morning, together we are the biggest market leaders in the Nordics and Germany and a significant player in the UK.
Emile: That's a good start, right? As digital commerce rises and continues to increase by 20% a year, we want to broaden our horizons. There's a huge amount of growth happening worldwide and I think the solution that we bring together can have a really significant impact on any digital commerce industry. The interesting part here is it's not only B2C, it's definitely also B2B because we can offer a huge benefit in their conversion rates, bounce rates, and the overall growth of digital commerce.
▶ Watch section on: Driving change with automation and control
Robin: I think what's really interesting here is something mentioned earlier: the combination between automation and control. I think it's key because control is going to be important for all enterprise-type clients who have a team of people devoted to implementing their business strategies. But, also without the automation part, you will never be able to compete as efficiently as the biggest players in the market.
That's because historically AI has been available to only players with big data – the Amazons and Alibabas of the world. They've been able to introduce strategies around AI to automate and make life more efficient. Everyone else who doesn't happen to be those guys has to do everything manually so I think we can tailor to both the automation and control. We can make a huge dent in the market together.
Emile: Huge, indeed. It's all about automation but you want to stay in control. For example, when we talk about a digital shelf, a lot of our customers want to do certain rankings, certain campaigns, and display certain deals. So, if you have automation together with manual control then you can really, as you say, make a dent in the market. Together we can make something significant.
Emile: I like what you said in one of our first meetings, that we don't just want to be the search engine for Scandinavia. We want to have a global presence. I think we're allowed to think big because we have very smart technologies, very smart people, great brands, healthy revenues, and incredibly loyal and strong customers.
Robin: Yes, some of the best brands out there.
Emile: It's so wonderful to see. Actually, when we introduced Loop54 to our customers, immediately afterward three companies came to me and said, "We would love to trial what Loop54 has to offer because this is indeed what we're looking for. That's the next step in the technology."

A lot of people talk about AI and often you look at it and say well, it's not really AI or it's done manually or it's done with outdated technology or it's just another search query. What's so interesting about Loop54 is your neural network AI, Golem.
Learn how Golem, Loop54's Machine Learning algorithm, works
Emile: To have customers immediately recognize the power of the technology and want to start a trial is…
Robin: …it's really rubber-stamping what we've done today and this is definitely the right direction. As you're saying, people adding powerful AI technology into such a proven solution will really make an impact because it's often scary to move to a pure AI solution – you don't know what it is – but adding in the strong brand name of FACT-Finder behind it lowers the barrier.
Emile: We sent messages out to some analysts as well and they immediately came back and said, "Oh good, this is exactly what's happening in the market." I was talking to an analyst and she said that if you can have control with automation, then you have a fantastic solution. But it's also a solution that's proven; you've been in the market already for 10 years we've been in the market for 20 years. Combined, we have over 630 customers which is really impressive, in Germany, Scandinavia, the UK, Netherlands, France, and Italy. So, we are now the powerhouse for search, personalization, and merchandising in Europe.
Watch the acquisition announcement the during the 2021
FACT-Finder Customer Conference
Enough about business, let's get personal
Emile: How is Stockholm?
Robin: Well, we're starting November, so it's dark and cold but that's probably a given. Everyone is super happy at the office and looking forward to seeing you tomorrow for the first time. There are a lot of expectations, a lot of positive energy, a lot of questions, of course, as there always is with change but the underlying feelings are very positive.
Emile: Excellent and the same here. You've already been to our Pforzheim office and you've seen the gateway to the Black Forest. You've met a couple of people and everybody else looks very much forward to seeing the whole team at our holiday party and everybody coming over from Sweden. Different people, different minds but the same goal. I think that really starts to generate creative ideas and a fresh look at opportunities.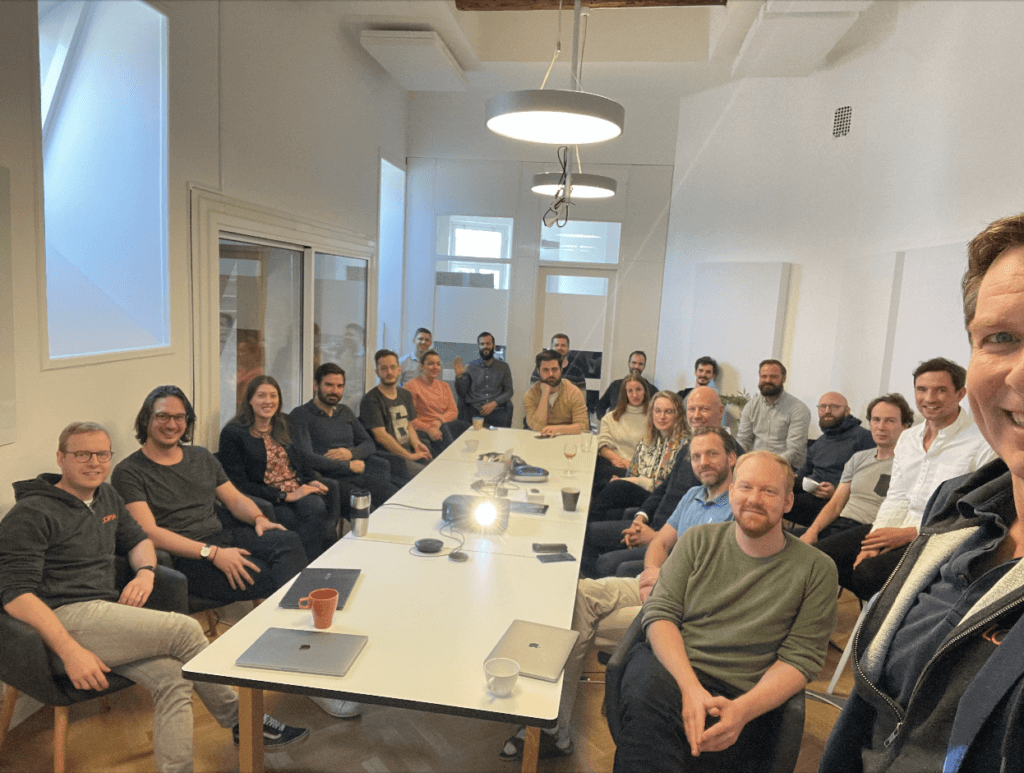 Learn more about Loop54 and the incredible team behind this powerful e-commerce personalization technology.
Visit Loop54.com
Emile meeting the Loop54 team in Stockholm
Emile: And you as a person, what do you do? I know you work long days.
Robin: As someone else said before, I like food and wine. Unfortunately, true. But I also like, when time allows, to play squash and play chess – I've been playing since I was a kid. But mostly food and wine.
Emile: Chess, that's interesting because we have a lot of chess players in the company.
Robin: I should not have said that.
Emile: I talked to every employee in the company when I joined. Before I mentioned that I like to play certain games they said, "Oh I like to play chess," and "I like to play Go," so I kept silent because I thought, "No, I can't win those games." But we should play squash. I would look forward to that.
Robin: For all of our new colleagues in Stockholm who haven't met you, who are you, Emile?
Emile: Well, I'm made in Holland, educated in Holland, moved to the US, and worked for six years in Boston in sales. Then I moved with a US company to England as part of an EMEA business and then went to do e-commerce because it was a growth industry. I met my wife in Cambridge, England. We have two small children, eight and five years old – they're wonderful. And now I have the opportunity to lead FACT-Finder which is great. I am mad about sports. Anything that's outdoors, if I have the time, whether it's swimming, running, or cycling. I also love winter sports – anything with water and frozen water I enjoy.
Robin: So, basically, if we let you out the door then you will just enjoy yourself.
Emile: Yes. But it doesn't take away that I indeed also love cooking and wine. So sports and food are a hard balance sometimes but it's a delightful balance: one provides air for the other.
Stay in the loop!
Stay informed on this exciting e-commerce development via our social media channels. Connect with us to receive conversion tips, retail insights, best practices and more to help you turn passive visitors into active buyers.